And we are back.
Busy times came, hobby time went away. It is the way of things.
I don't know how much time I'll have the coming weeks, but I want to get the hobby groove back.
On page one you may have noticed an Imperial Sector box (among other things). Although the box seems large enough, it's quite deceptive. It is actually massive.
It not only contains two full imperial sector sets, but also three Shrine of the Aquila sets, most of them already cut from the sprue to save space.
This box has stared at me for a few years now, but now the time has come to make something out of it.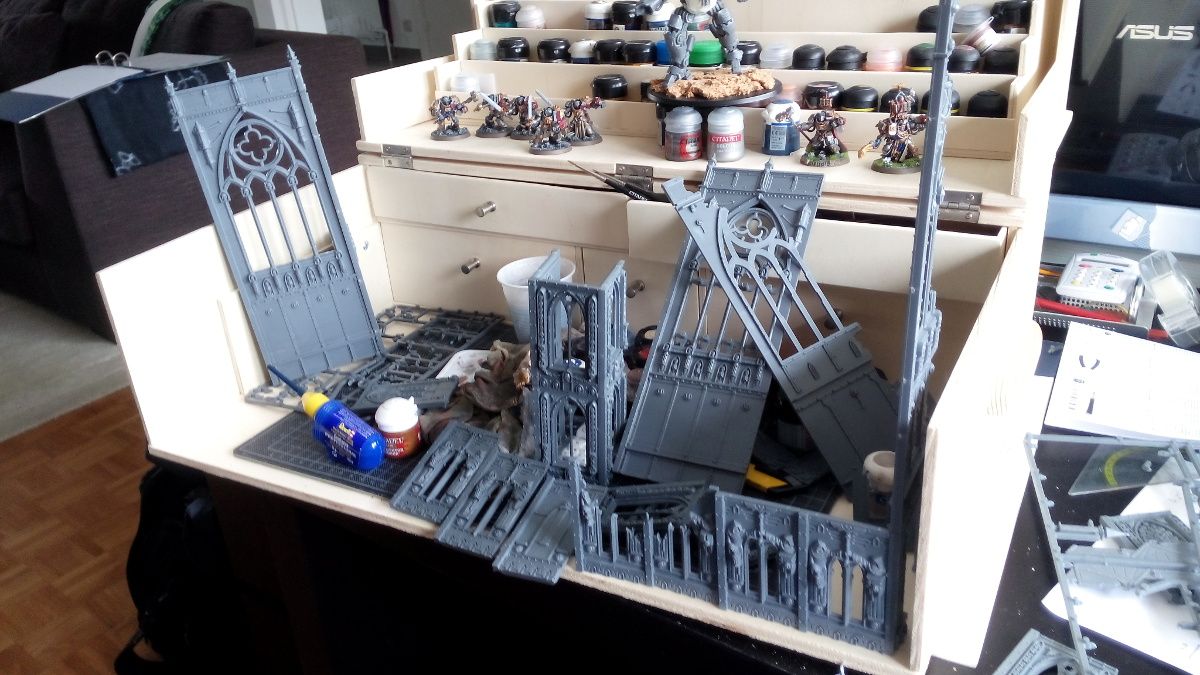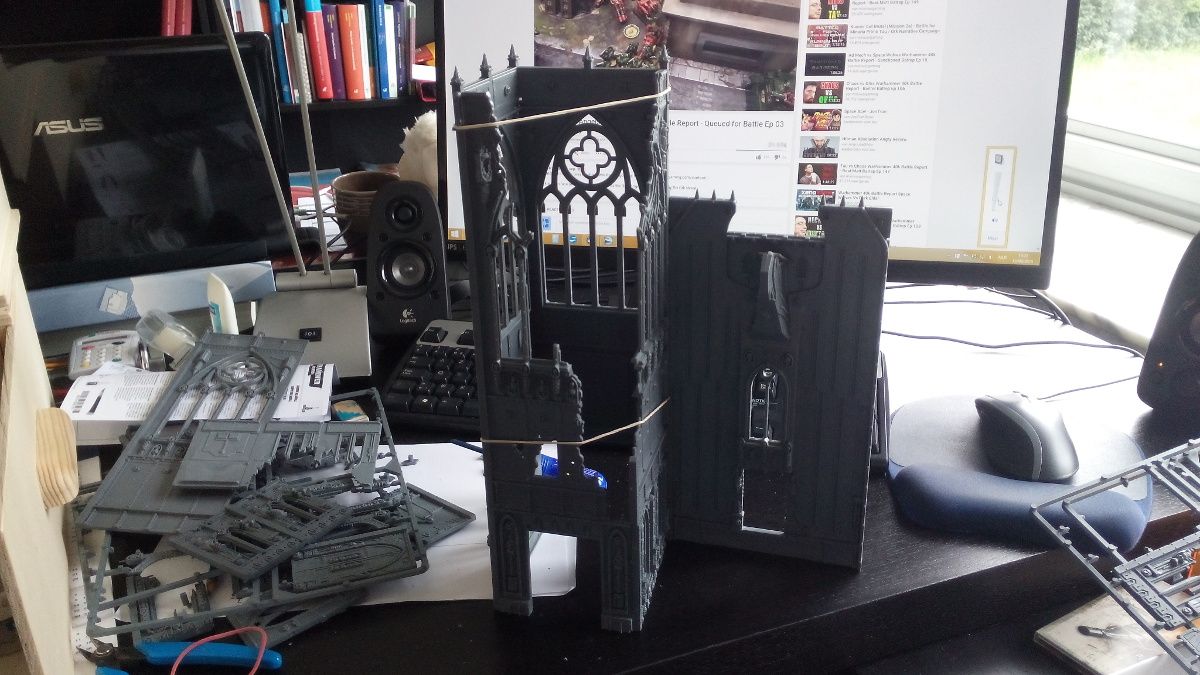 This is the start of what should become the main cathedral. It will be big, not only to look impressive, but to act as a "box" in which the smaller terrain pieces can be stored.