Hello there,
My name is Alexander, and I'm a bit of a hoarder.
This is my hobby room now: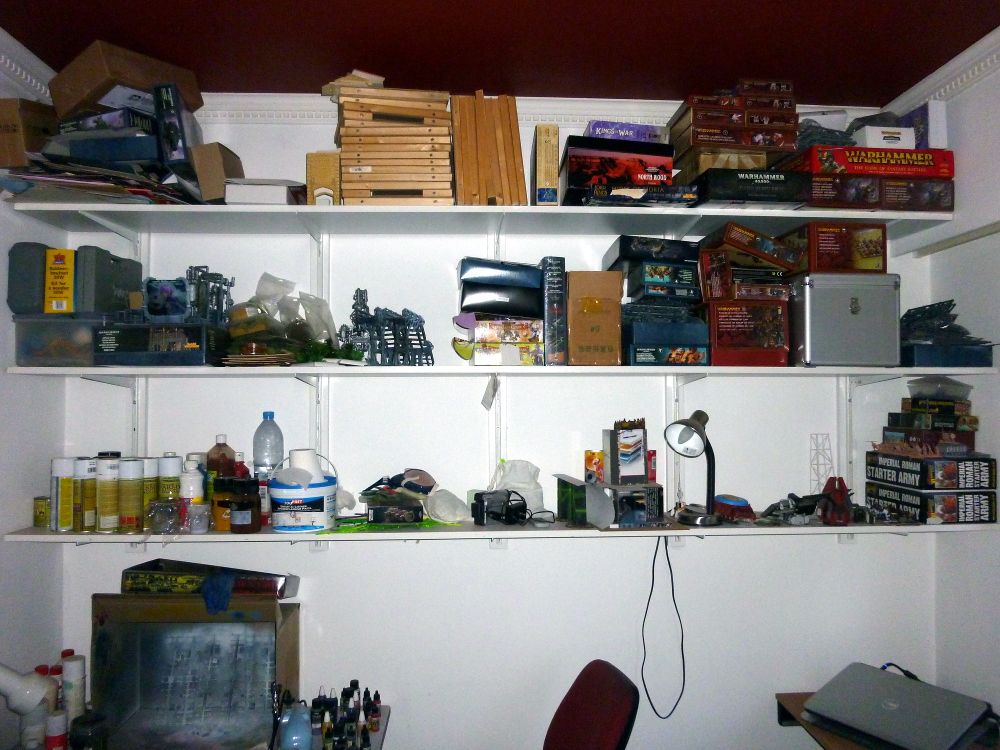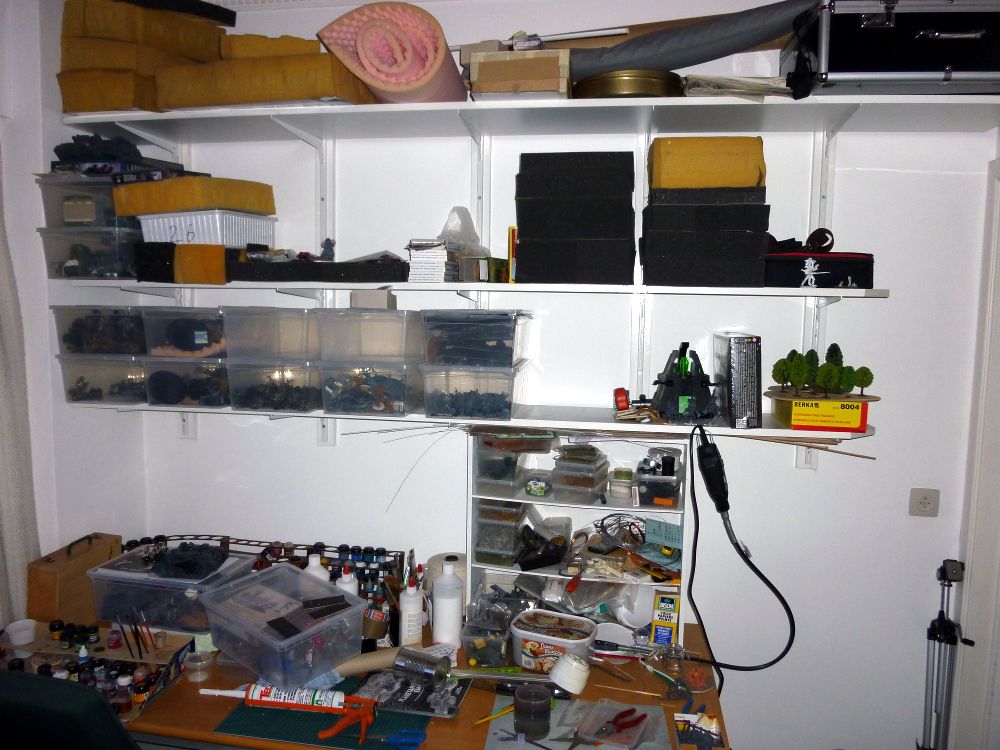 (And that's not taking into account all the other boxes lying under the table)
I've let myself go these last years. Work and family prevented me from really doing much hobbywise, but it did not prevent me from buying and trading a whole lot. This kept on going until I ran out of storage room.
Now I have firmly drawn the line there and started to sell off a bunch of stuff I was never going to finish anyway, but still a whole lot remains as you can see. Unfortunately many of the projects have been started over the years only to end up halfway built or painted in a box somewhere, so here is where I'll start with my log. I'll try to get some order into the chaos by mainly finishing up stuff that I've started during these last years. A significant percentage of my workload will also be terrain related as these things tend to take up a lot of space, and although my goad does include painting, it might also encompass a great deal of modelling.
I've joined countless "monthly painting"-type events in the past, hoping it would motivate me to get things done, but I've always burned out pretty quickly. I just lose interest halfway the month because I don't like to be forced to focus on one army (or even unit) for too long. Instead I like to tinker daily on some small stuff, just so I can feel like I'm making progress, so this is probably the way I'll go with this log. No great achievements, but the progress of 10-15min of daily toil. To keep the picture spam to a minimum I'll only take pictures sporadically when I have something worth showing.
As a kickoff: here are some destroyers I touched up. I got these in a trade and they were quite badly glued together. I cut them apart and glued them back together as best as I could.