The wife distracted me by asking if we could make some terrain. I figured the easiest thing to show her would be making a quick ruin, and I could knock out a group build for the first time in months!
This took us a few hours over two nights but I like it for what it is.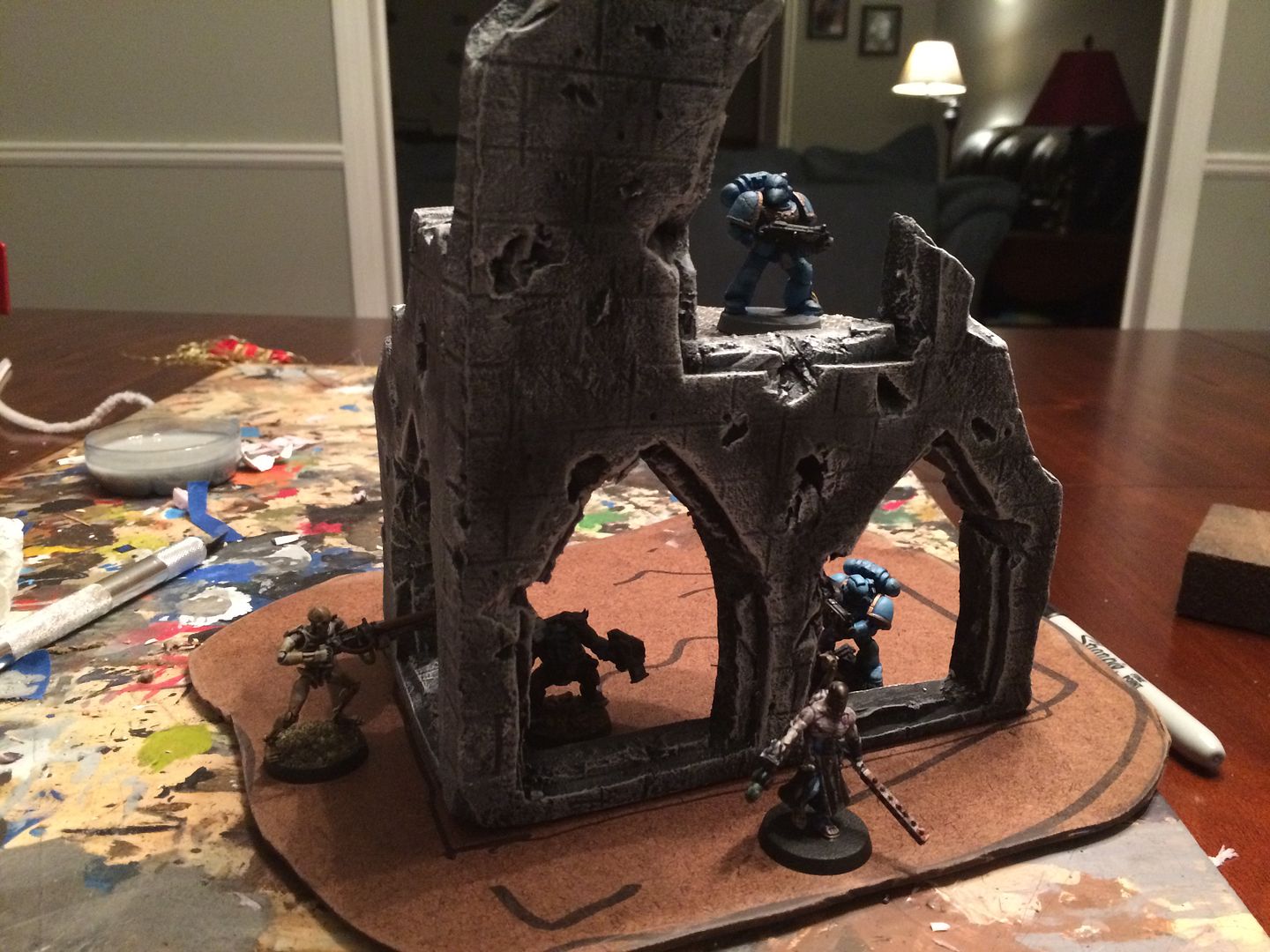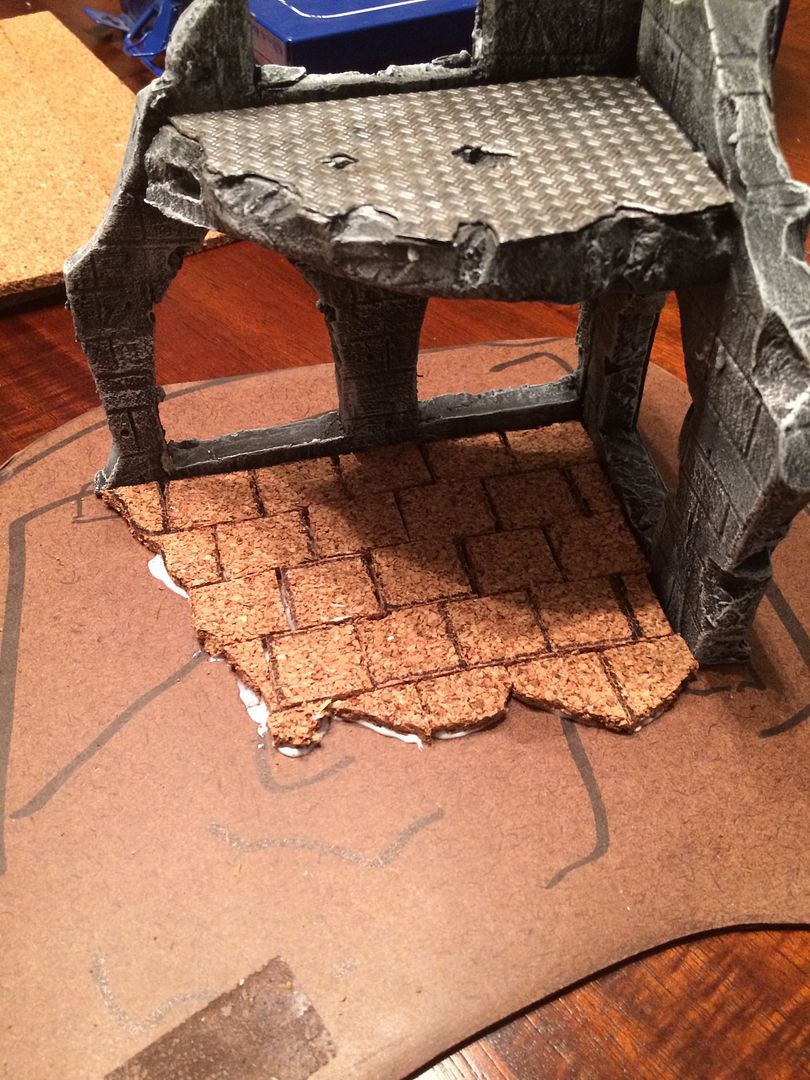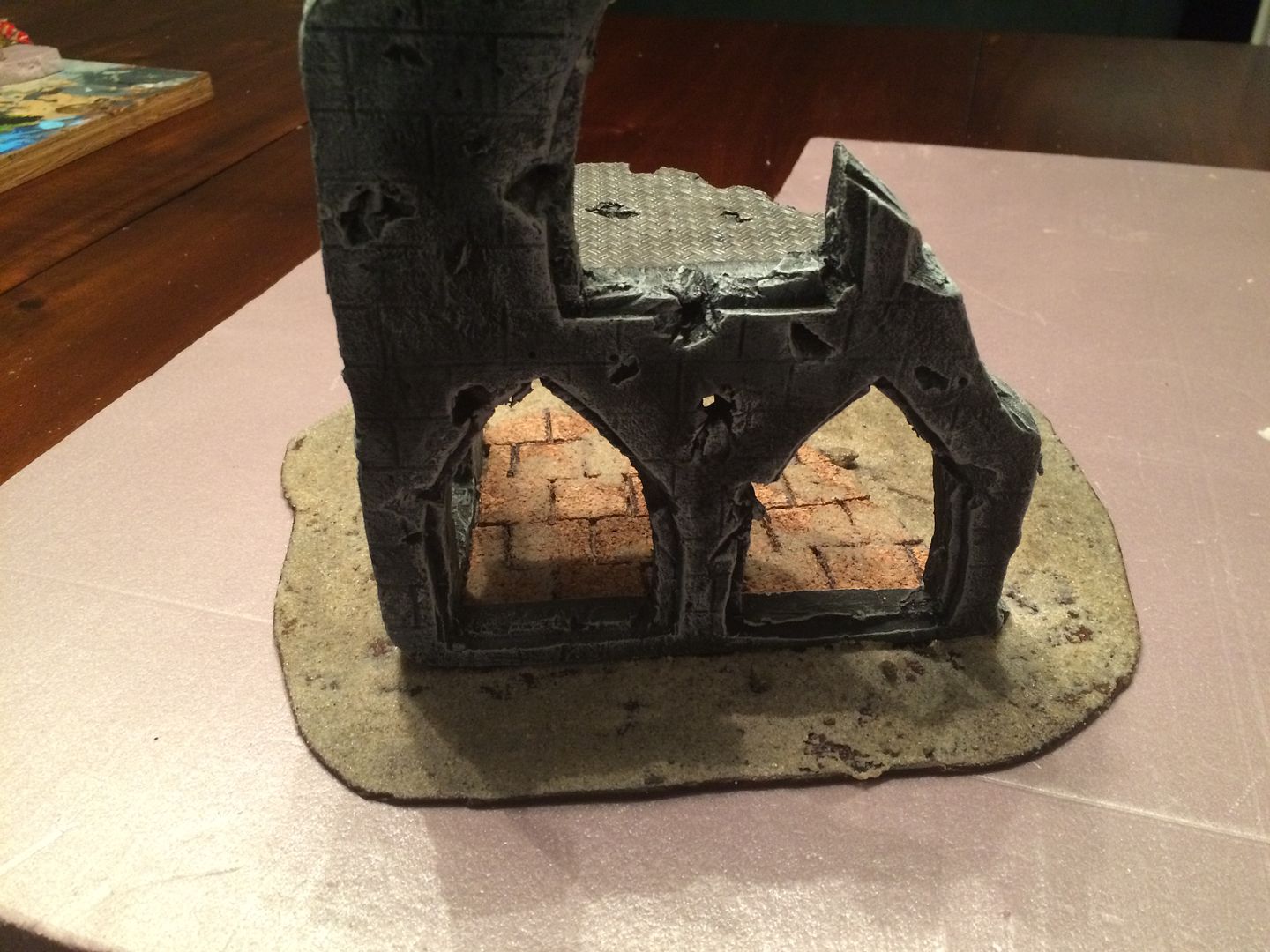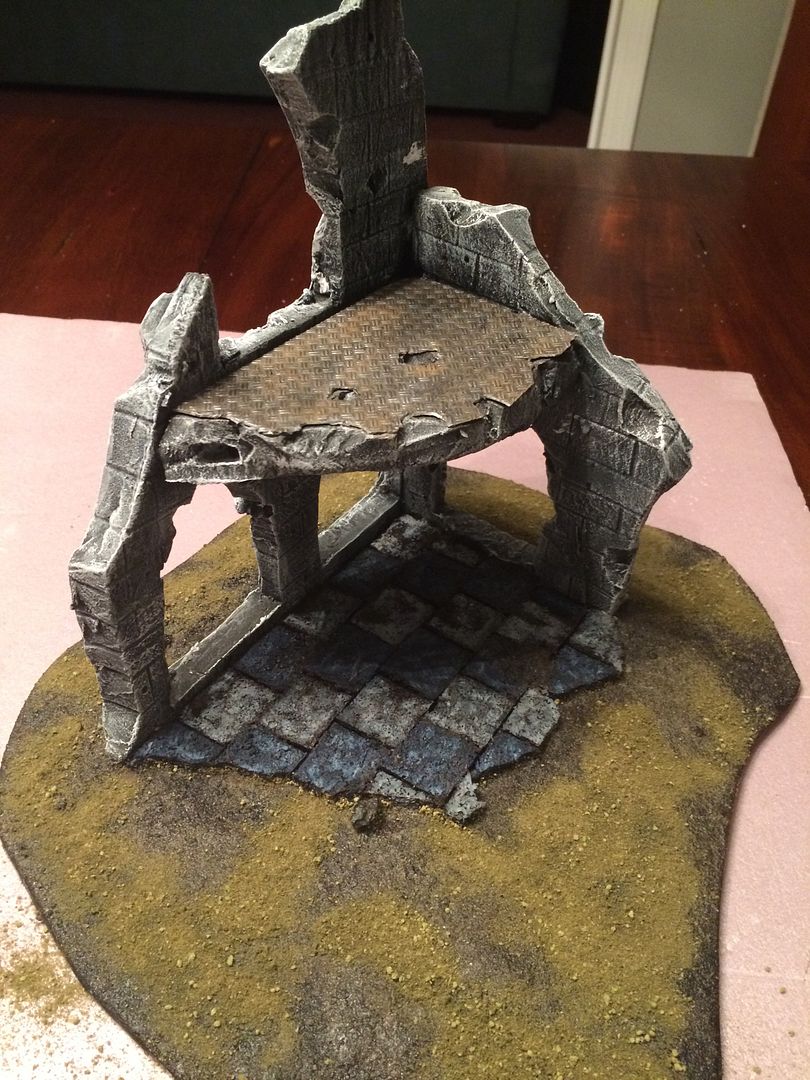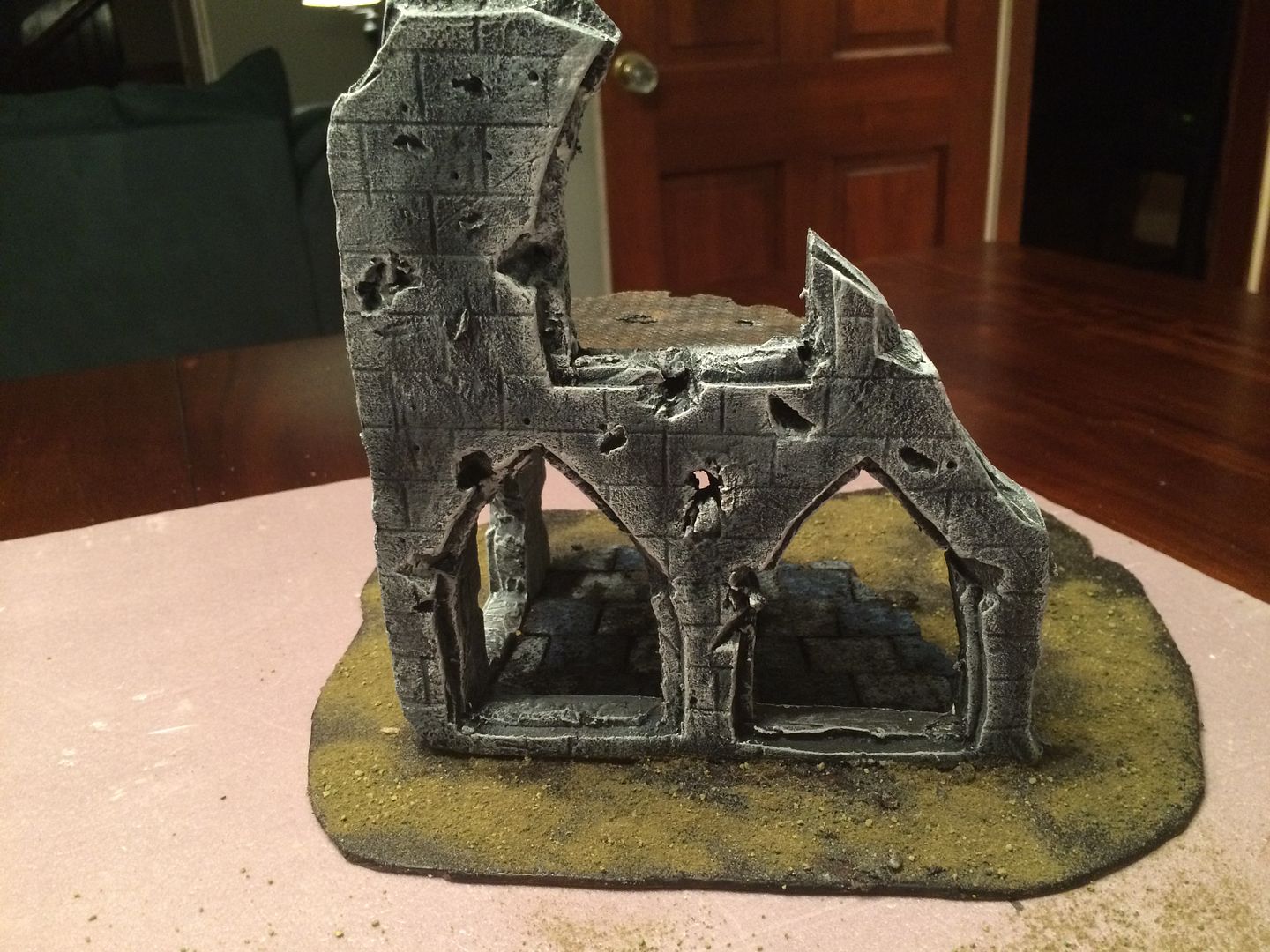 Going to clean it up a bit more tonight and stick some rubble on it and call it done!