I'm back from travelling for work, and I took some time off to hang with my boy for spring break. Also managed to work in some painting time. Finished off the werewolves and a horde of zombies.
Also figured I'd throw up a pic of the vampiress and dog handler as well. Not the greatest pics, but I'm almost done with the undead army and I'll get a picture of the whole job under better lights.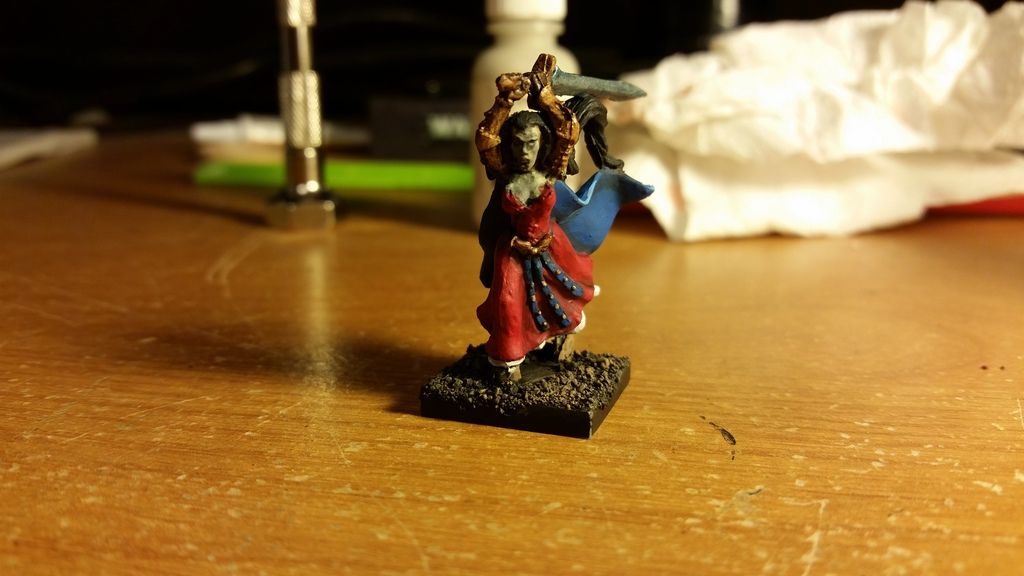 Last undead unit I have is a regiment of ghouls, which I'm hoping to finish up tonight.