Hey guys
Going to try and get this to motivate me to paint every week.
I have a big goal this year to get my army up to 10,000 points of painted miniatures for a big Apocalypse game in October.
I currently have 6,000 points painted with no super heavies so adding some super heavies to my list will help get me to that tally.
Also want to paint some terrain as well.
My current army so far.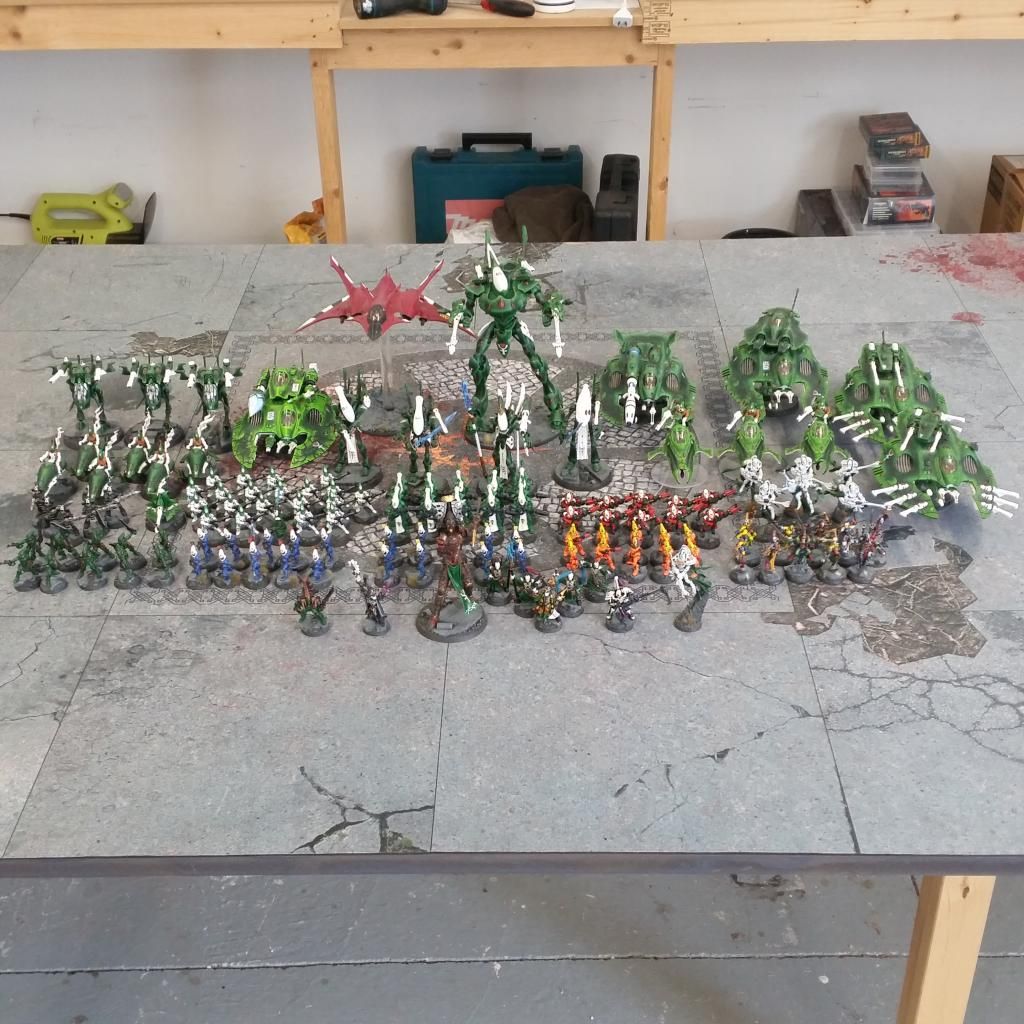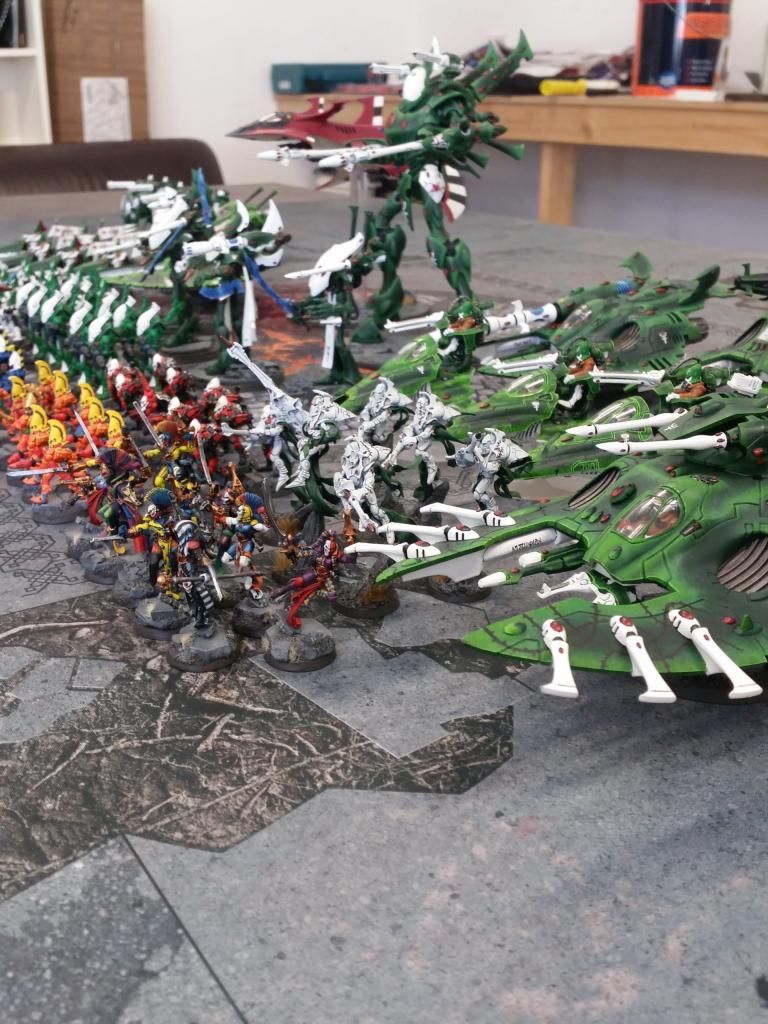 Current project. Manufactorum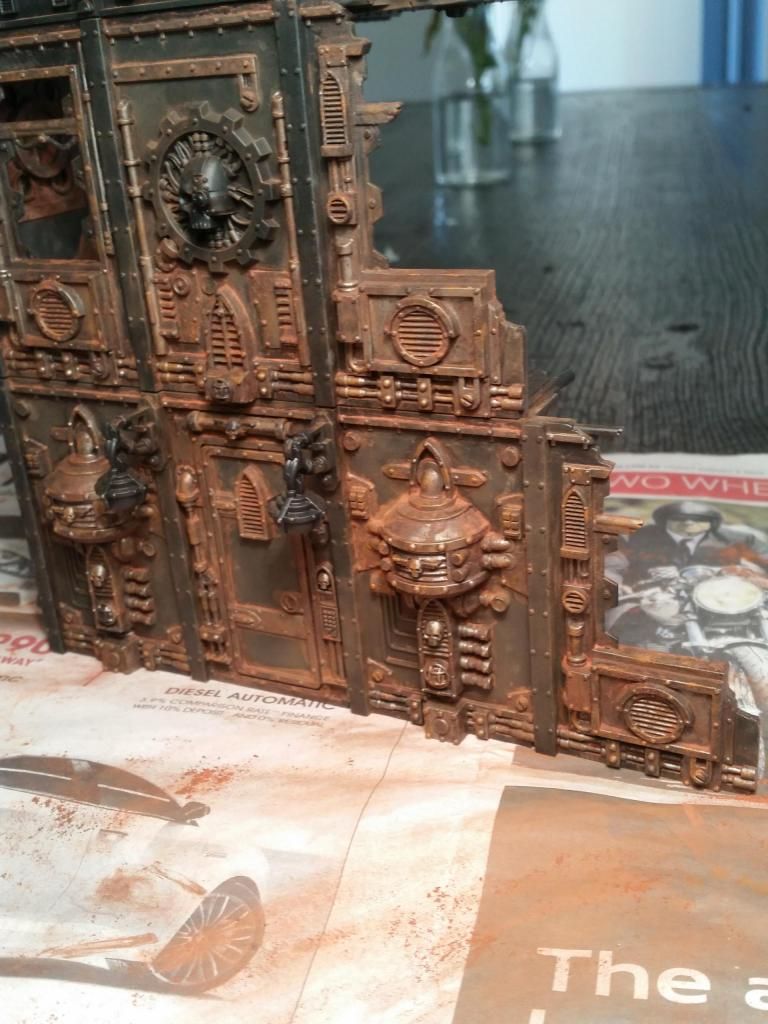 Projects to do this year.
Imperial Palace (DONE)
Farseer, Autarch & 2 Warlocks on jetbikes (DONE)
Revenant Titan (DONE)
Cobra
Lynx
Aquilla Stronghold Macro Cannon
Fire Storm strongholds