What have I been doing thus far? This... Librarian whatever his name is from Dark Vengeance. Who I have in my list as a plain old Librarian because custom chapter. Not happy with the Force Sword yet. I tried painting it Space Wolves Grey and then doing the "pattern with a bright blue but that backfired on me so I tried a 2:1 mixture of Flow Improver and White to give it a 'glaze' and that didn't help.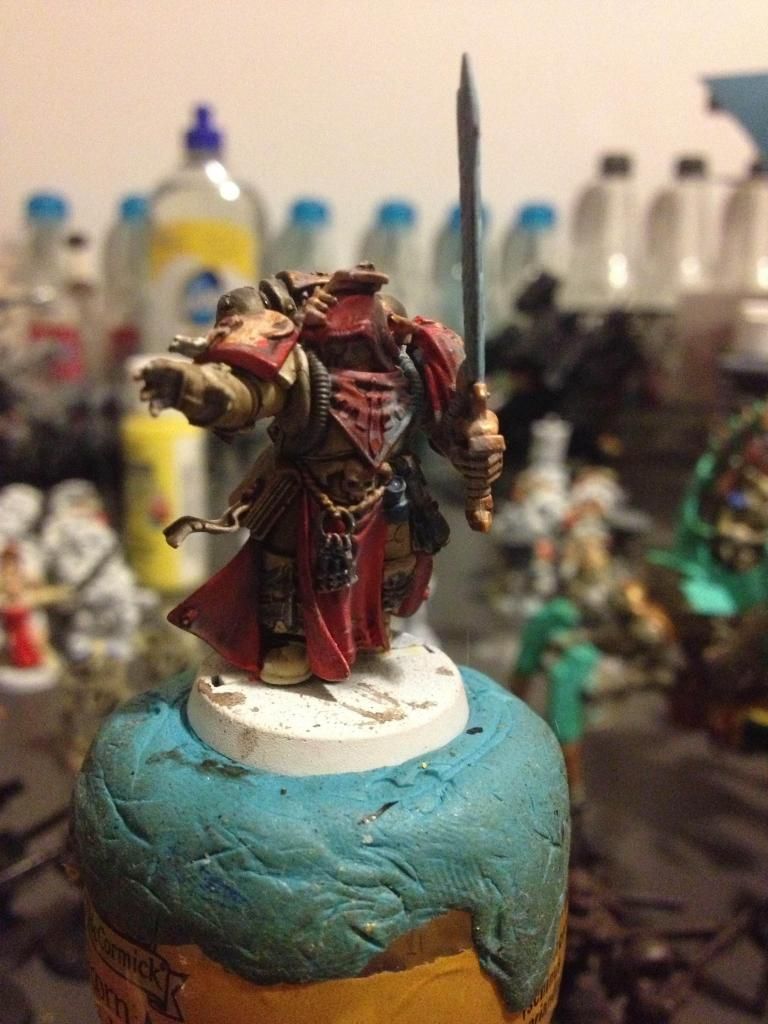 I also tried using that white to whatever the heck you call drybrushing with a glaze and it just made my red look dusty... I've run into an issue in that I'm using Blood Red and I have no brighter red to move up to for an attempt at highlighting. I can transition Gore Red to Blood Red to White that's my "colour triangle" for red. Funny since my Marine chapter uses it so prominently. There's an attempt at doing some "OSL" off the sword but again I find my miniature just ends up looking dirty.... and the intensity apparently varies between his head and his neck. Which I just noticed now.
So that's what I've been doing aside from base coating all of my Necrons aside from one stupid Tomb Blade who finally co-operated. And who I apparently assembled "wrong" according to the directions... And the Riptide who looks a bit daunting to paint.
Lots of experimenting and hopefully learning when it's all said and done...
I suppose I did learn "don't even try drybrushing with a glaze." Am I even using the term glaze right?