This is my entry as well as an introduction, as this is my first post on MWG forums.
I have recently been introduced to the hobby by a co-worker and have only been playing for about four or five months. After my first game with my friends I wanted something more in the way of terrain. We had played on a basic green GW gaming mat with 1 large hill and some snow capped trees you see for a Christmas holiday village or something. It did not feel very immersive and I wanted to feel more connected to the table, so to speak, so decided to start researching terrain. After pouring over countless hours of videos on Youtube, MWG, and other sites, I came across this group build and had an idea.
My inspiration comes from the Game of Thrones "The Wall". I wanted something LARGE. I wanted something that would block line of sight and shape the battle.
Quick sketch: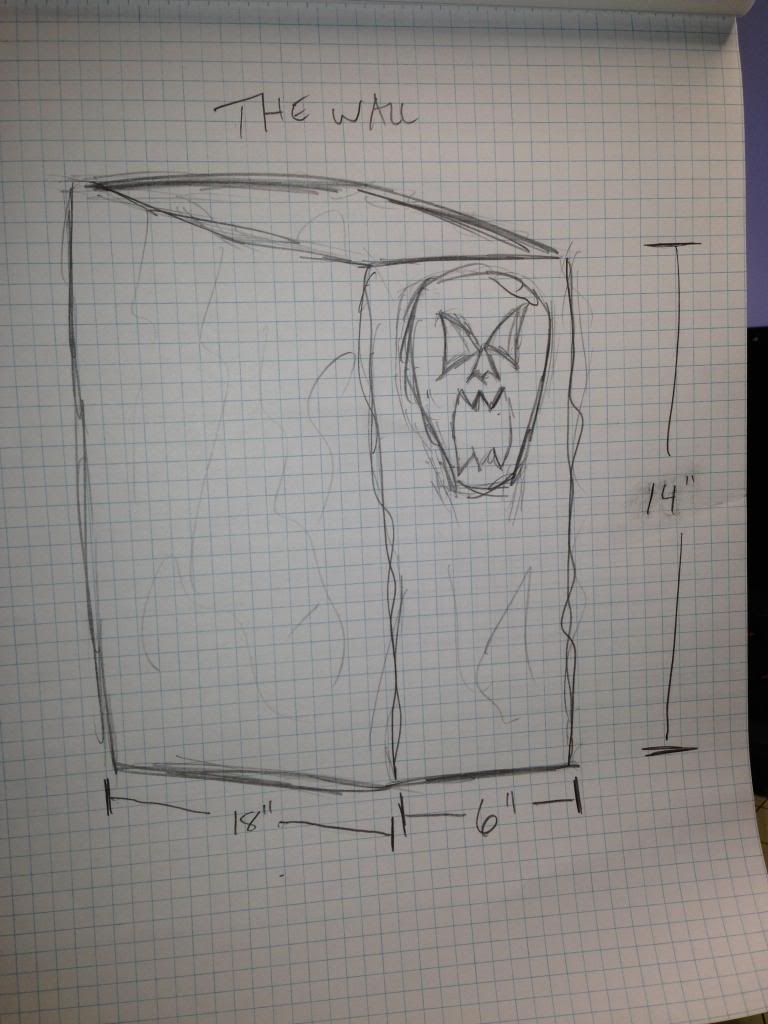 Some 2" foam cut an glued:
Few piles of foam remnants later and you have the basic shape coming around: