Update:
I finished the assembly of my Dark Mechanicus Daemon Prince, adding some more wires and some cardboard from a battleforce box (I found this works in place of plasticard) as per suggestion by Dez. I really like the way it turned out and I'm looking forward to painting it.
Note: Any stringy stuff on the model is hot glue, haven't had the time to peel it away yet. I build all of my large models with hot glue.
I also painted the basecoat for the armor and skin of my cultists.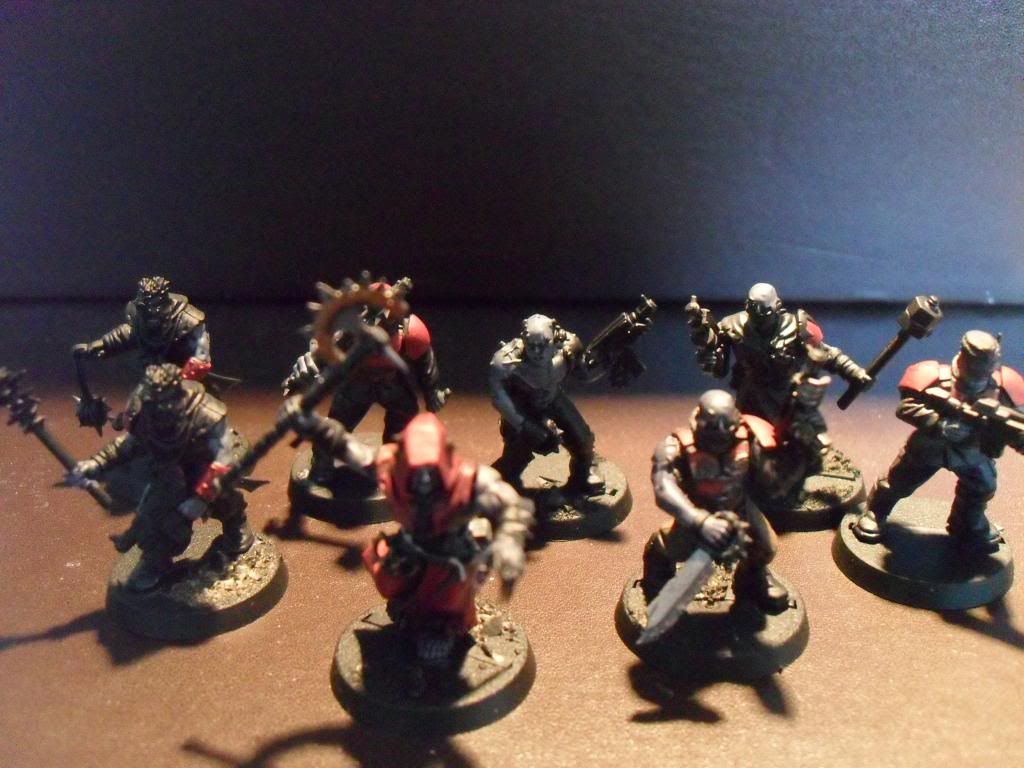 Opinions?