SOOOO im coming back from personal life problems with some pictures and stuff, as well as a spoiler for something new im doing to add a new xenos flavor to some of the new guys at the clubs league


SPOILER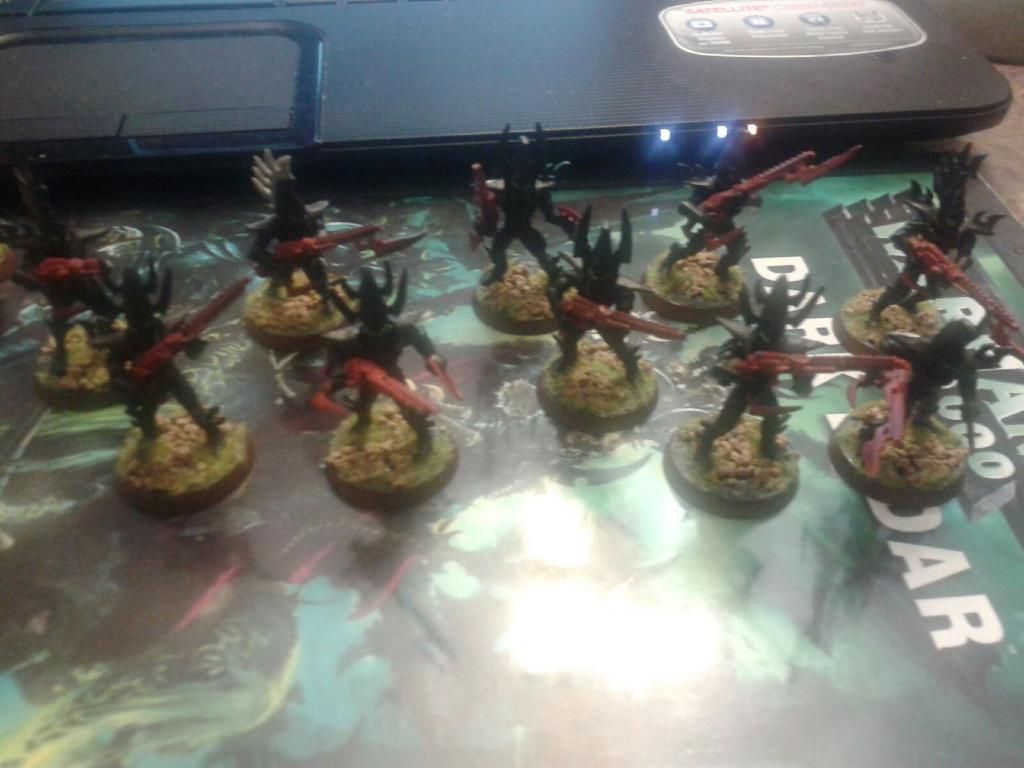 I haven't highlighted the armor yet cause im still trying to figure out the scheme for my Kabal first, so that is pending further though. probably going to try and get one more squad and an Archon for VERY small point games, but who knows.


and due to Ocean bringing them up and me feeling bad about spending 70$ on stuff that i hadn't used in a year due to just three bad apples, i decided to paint them up and look into getting a game with them soon. going to be tough essentially re-entering and learning it again though ;/
P.S sorry for the bad paint job, but i had so much fun painting just my 1st warcaster and i haven't even gotten onto my jacks. Also ill probably getting some more Infantry in the forms of Knights exemplar cause there's a box on clearance at my LGS for 20$ that ill probably pick up this weekend.


Happy Wargaming