Ok, following the duck, I'm moving to a weekly update and this year I'm trying to get something painted or touched with paint almost every week.
To start off, here are pics of my finished land raider, done in a good tabletop quality.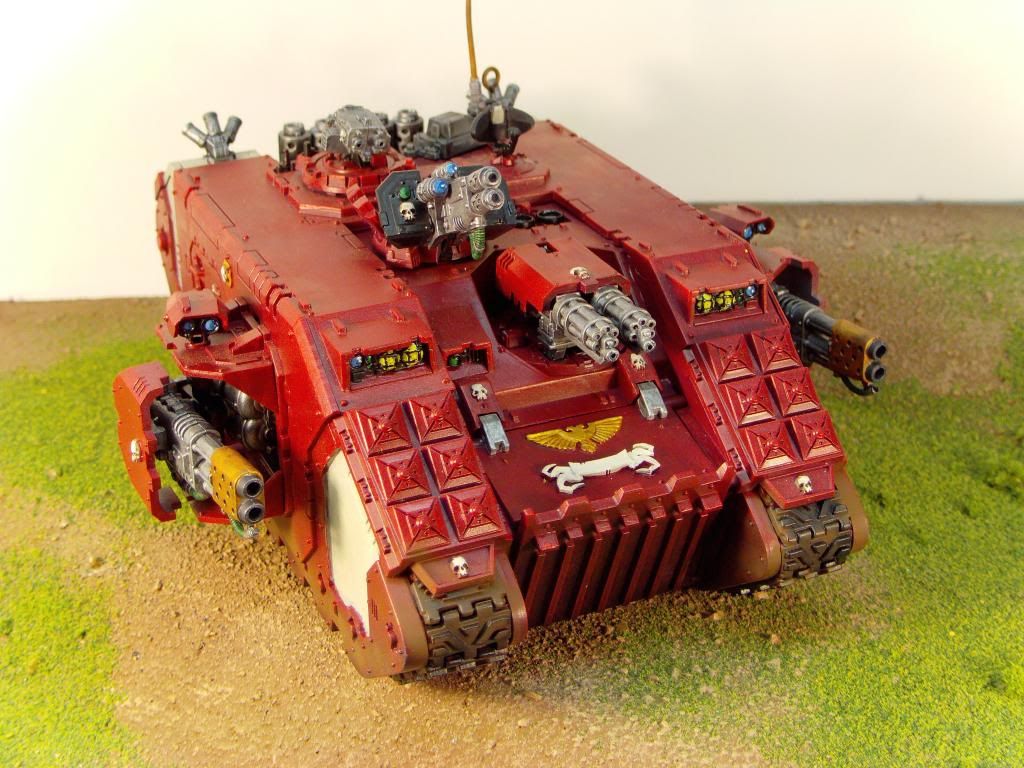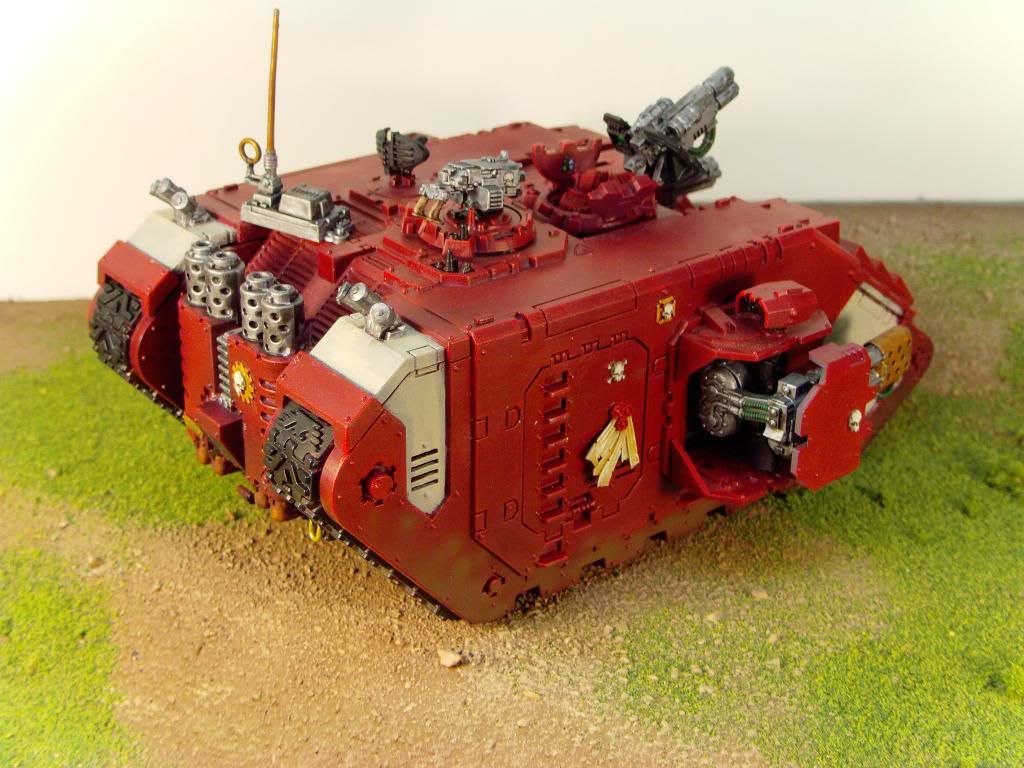 And as it is magnetized here is a pic with the hurricane bolters.