At the beginning of the month when the topic became known I wasn't sure what to do, but after Nappen's comment - "I figure anything with a door would work." I knew what I wanted to make!
A month ago I have just finished reading Dan Abnett's - Ravenor Omnibus. In the third part of the series - Ravenor Rogue, Ravenor looks for answers in a Wych House and finds an interesting object.
I'm tempted to quote the whole page and a half where the door appears, but it will be too much- if it won't brake any rules though I might quote it later for reference. Here are some parts of it though.
"The open space of the platform was empty apart from a single object: a half-open door, held
upright in the centre of the platform by its frame. The door was old and made of wood, a very
ordinary old door in a very ordinary frame."
""A propylaeum tripartite?" Thonius ventured, speaking in hushed tones. "A… tri-portal?""
""A three-way door." Carl Thonius corrected with a disdainful look at the heavy bounty-man. "A
mythical device of augury and divination. Its manner of function has never been explained, not even
in psionic terms, though it may simply be a totem for psychic focus. An elaborate fetish."
"How does it work?" asked Kys. "I mean… in what way does it work?"
"It has one side here," said Thonius.
"And a second here," said Ballack, from the other side of the door. "But if one passes through
the door…" Ballack hesitated. Neither he nor Thonius showed any willingness to perform that act."
"Well, Kys, it is said that one finds a third side. A third way. The door transports the subject to
another location in space-time entirely, a site where the answer to a specific question of augury may
be learned."
I'll make the door mostly out of cardboard and paper. My ideas is to make 2 bases- one like in the book where they see the door for the first time, and a second one - sand/earth one where probably the door appears after being used.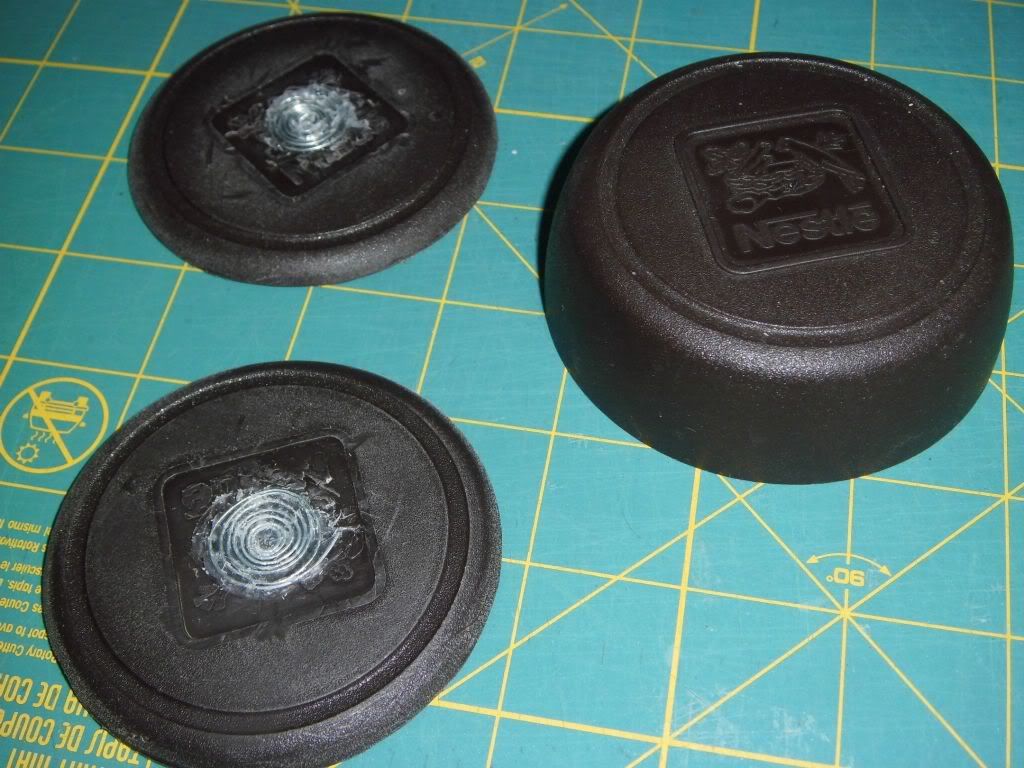 As I want the door to be interchangeable I'll glue a small magnet to the bottom, hence the metal coils on the bases.
Used the bunker door for size reference to make a template and have something to start with.
The first part of the door and the frame are cut and ready to start layering some board ( thick card) and see how it comes together.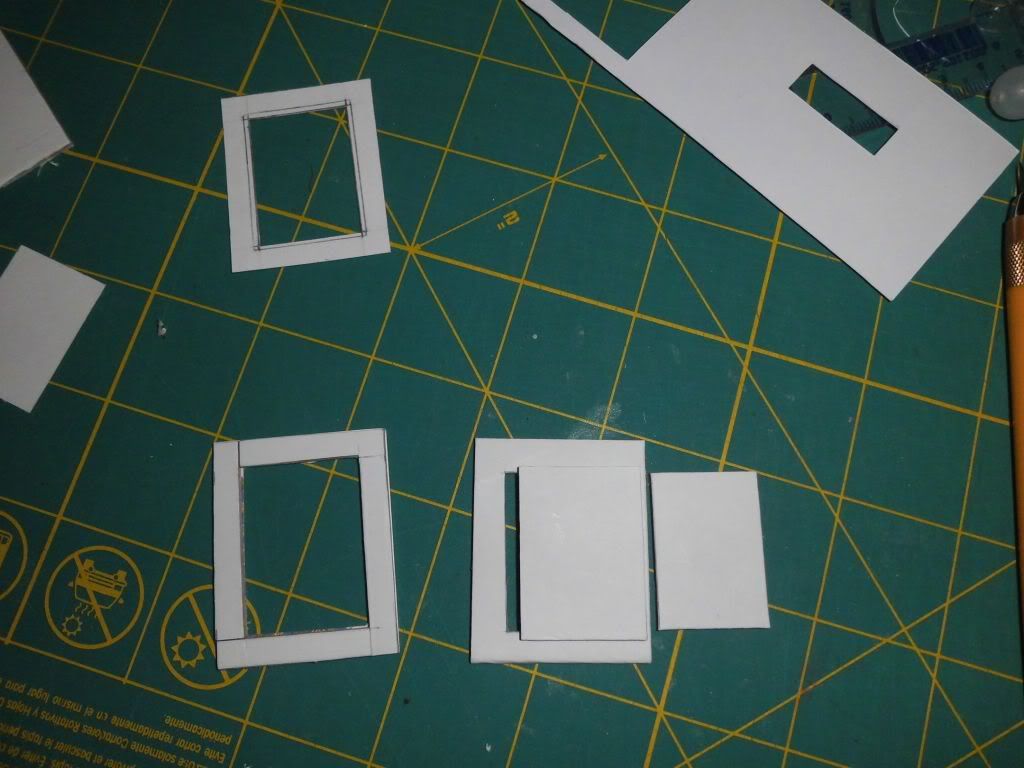 Another part of the door frame - smaller so the door opens only to one side.
Hinges - pretty small things... especially if you have thick fingers...
Let's hope I'll manage to get it finished!