So, when I was thinking about this one, I decided I wanted something to match the Lava Field board I started this New Years. I have an "Island" surround by lava in one corner of the board (well, it will be anyway) and I want different peices to put there depending on what game we are playing.
One of the things I wanted was a volcano like object, but most important, it also had to have playable surfaces for use in the games. Then I started thinking about the games we play and that we are just starting the Hobbit and LOTR and it struck me to do an interpretation of a mount doom like volcano but with places to put models and use it in the game.
So here is what I have so far. It is really a fly by the seat of your pants event since it has to fit on the "island," have playable surfaces and have an entry or exit
I don't usually do very large scenery so this should prove interesting
Here is the intial glue up in the shape of the island. You can see that when I drew my original door, I actually had it upside down and didn't figure it out until I did one last dry fit on the island before glue up
As I was texturing the sides I started pulling one layer off and had to reglue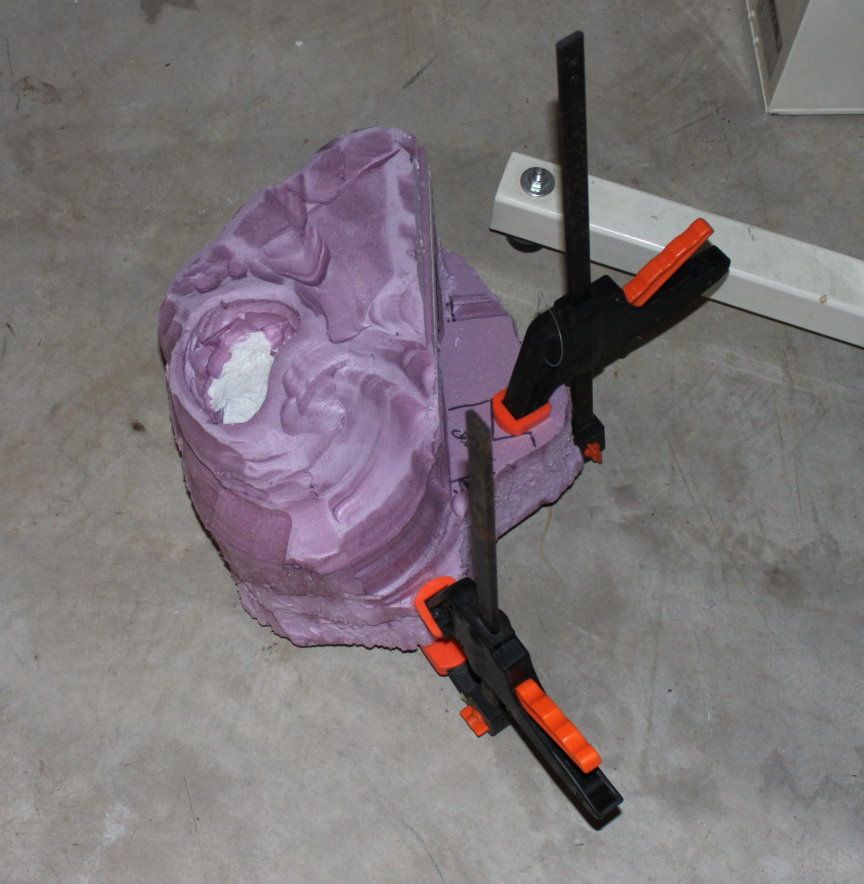 Here is where it stands now.