---
Epic MiniWarGaming Poster, 'nuff said
Posts: 9353
Joined: Mon Jan 30, 2012 10:17 pm
Ribbons Earned:
Location: Tacoma, Washington
This month's theme: Halloween.
A Luna said to tell you "Happy Voting"
Nappen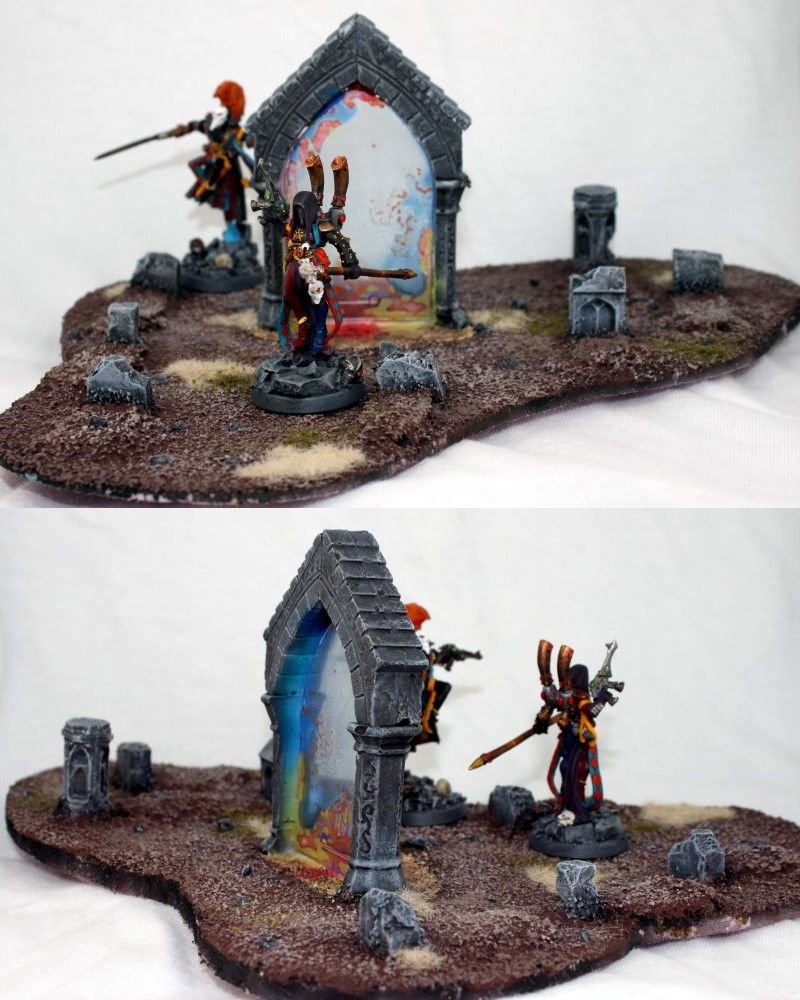 LeGandStefan
$amtron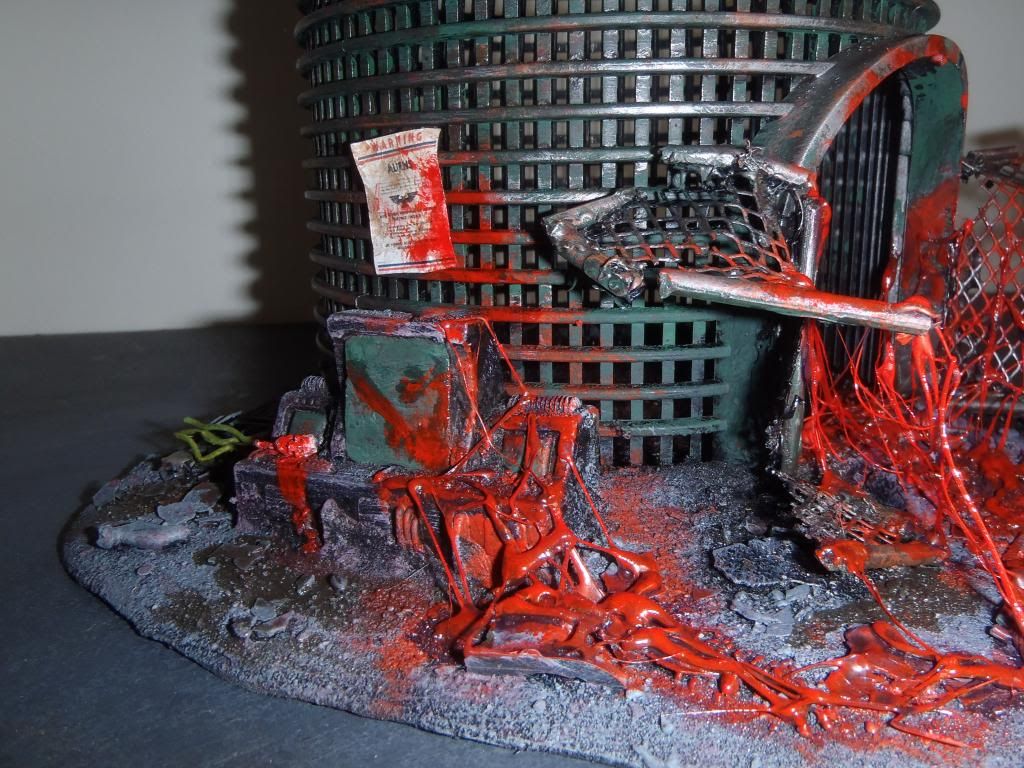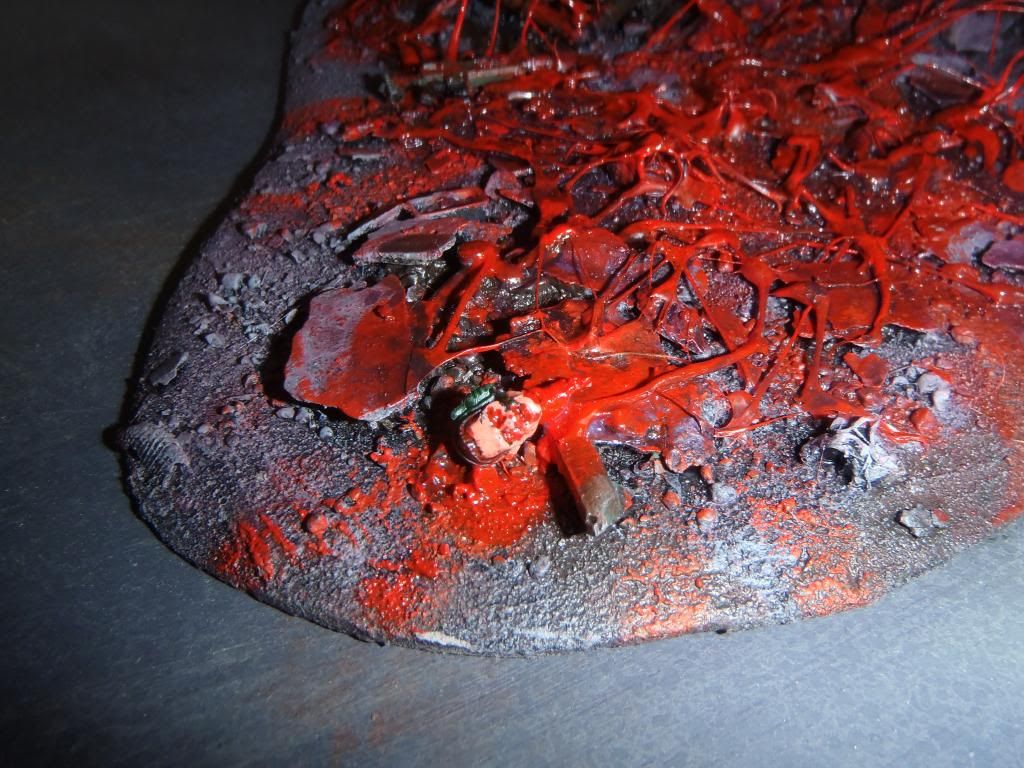 ---
MiniWarGaming Crazed Zealot
Posts: 687
Joined: Mon Jul 25, 2011 7:40 am
Location: Perth, australia
these are all really good
my favourite was nappens though, the simplicity and detail really made it spectacular
"Someone who is smart learns from their mistakes, but the smarter man learns from the mistakes of others"
---
MiniWarGaming Zealot
Posts: 383
Joined: Thu Jul 26, 2012 12:18 pm
Ribbons Earned:
Had to go with Nappen because I'm crazy about harlequins and I love the idea of the webway. LeGrandStefan, you had a very very nice piece of scenery however The colours just don't "pop" out at me as they did for nappen's. Great work to all three of you!!!
Eldar
Win:7
Draw:1
Loss:1
"Pain is temporary... Honor is forever"
---
MiniWarGaming Crazed Zealot
Posts: 838
Joined: Sun Dec 27, 2009 9:11 am
Ribbons Earned:
Location: Ridgeway, ON
Tough choices!!!!

I went with LeGandStefan, just for the size. Though it does look awesome. Looks like something Id like to make. The observitory is just awesome. I could picture my chaos sorc up there having a coffee.

$amtron was close for me though. It looks so awesome with all the blood and the blue/metal color of it.... reminds me of 28 days later or something.
Fantasy: WoC = 5000, Daemons = 3000, Dwarfs = 4000
40k: IG = 9000, SW = 4000
Warmachine: Cryx = 200
Hordes: Skorne = 100
All 100% Painted
---
MiniWarGaming Veteran
Posts: 139
Joined: Mon Jan 25, 2010 11:12 pm
Ribbons Earned:
Location: Edmonton
wish i could vote but i can only see stephans, the others pics are being blocked by corp firewall.
Raven Guard: 2000 and growing
Painting eyes are the bane of my existence.

I think she missed her calling, she should have been a sister of battle. - Avitus
---
MiniWarGaming Zealot
Posts: 255
Joined: Mon Dec 05, 2011 1:21 am
Ribbons Earned:
Location: West Auckland NZ
Im impressed with Nappens glowing portal, very cool!

LGS, I really like the man made elements but the rock looks a little strange to me.

$amtron, makes me think of Mad Max Thunder dome, two men enter, one man leaves, but with extra blood!
---
MiniWarGaming Zealot
Posts: 209
Joined: Sun Mar 25, 2012 5:40 am
Ribbons Earned:
Location: Germany
I had one problem with LGS build, the blood effect just looks like what it is, red painting.

Nappen won for me!
---
Gold Vault Member
Posts: 3814
Joined: Fri Mar 20, 2009 4:52 pm
Ribbons Earned:
Location: The Netherlands
Contact:
These builds are awesome!
The voting should really have been more divided IMO. That bloody cage by $amtron is fantastic too, it's just not getting any love because of the other two.
I'll hand you guys some feedback:
Nappen:
Like I said in your thread; some color difference on the stone would be great. Add some washes of green, blue, purple, ogryn flesh, etc. Try to reach some contrast there too. Also, the edge of the terrain nlooks odd, what is that? Some more vegetation would have been nice too.
BUT WOWOW, that portal is awesome. How he lights up the surroundings, the colors, the warp! WOW cool, freaking awesome.
LeGrandStefan:
Now that's a beautiful piece. I always enjoy your work, especially the Avatar table with the lighten up vegetation. But on topic; I think this piece is fantastic, but if you look closer, you can see so many small mistakes. For example; the side of the stairs is dull. The wood is a single color, the rocks aren't really very rock-like IMO. But to be able to create all that in a month. Applause good sir. Fantastic work.
$amtron:
I just love the rust effects and the colors you've used. The blood really pops and it's freaking horrifying!
As much as I like the blood effects, I also hate them. Maybe it's a bit overkill + too bright red. Maybe you could have used more colors of red, darker mostly, since it has been dried up or sucked up already. I really don't have anything to say about the cage. That is some great coloring there.
In the end, I voted for Nappen. I adore that portal. Them colours.
Smile!
Tomorrow's going to be worse
Me: "was eating cake whilst drinking. was good"
Jackmrnorris: "This man is close to nirvana. It is known."
CMON Gallery
Youtube
---
MiniWarGaming Veteran
Posts: 142
Joined: Tue May 22, 2012 1:58 am
Ribbons Earned:
Location: Belgium, Brussels
Voted for Nappen. The colors of the portal made it really pop out.
I think Luna has pointed out most of the things I think of the 3 pieces.
---
Epic MiniWarGaming Poster, 'nuff said
Posts: 9353
Joined: Mon Jan 30, 2012 10:17 pm
Ribbons Earned:
Location: Tacoma, Washington
Thanks to all for the kind comments. A Luna: points well taken as always. I learned a ton from this one.

LGS: Like I said in your thread....holy cow, I don't know how you do these projects. I love the lean of this one, makes it feel more haunted to me.

$amtron: I love yours, and I really love recycle builds. Really, the best part for me are the broken gates. It looks like something angry came through.
---
Who is online
Users browsing this forum: No registered users and 1 guest