hay guys i remember there being arguments on scatter a while ago, but i couldnt remember if we resolved them or not. if we did, sorry about this, but if we didnt than i had an idea for a scatter template which is based of 2d6.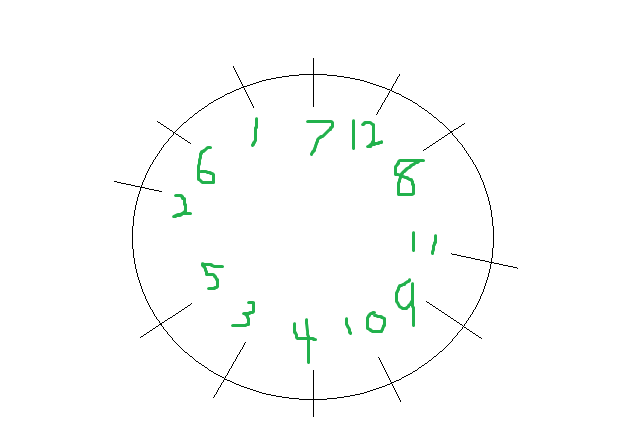 the reason for the numbering is that it is most likely that you would roll a 7, than a 6/8. then 7/9 etc etc. so i tried to space it out alternating from most likely to least likely and back again.
for each gun/"spell" that can use a blast template we could show which way it will scatter. ex. grenades would have 7 pointing back because its easier to under throw than over throw; missiles would be forward because if you miss it will keep going; artillery (just because its off the board) you could place the 7 anywhere you wanted. also, if we do it this way, we could have "windy" scenarios where the wind comes from one board edge, so you would place the 7 1/2 way between its regular place and where the wind is blowing towards.
just an idea guys, if you dont think it will work just let me know and ill try something else