All right guys and gals, I've been thinking about doing a plog for awhile now, and now I'm gonna do it!
Starting with my chaos, then branching out to other armies as I go along. I have a few minis up to at least show-able quality, and the rest are WIP.
Here is my nurgle lord/sorcerer in termie armor. I gave him a scythe because it could be either a Daemon weapon or a force weapon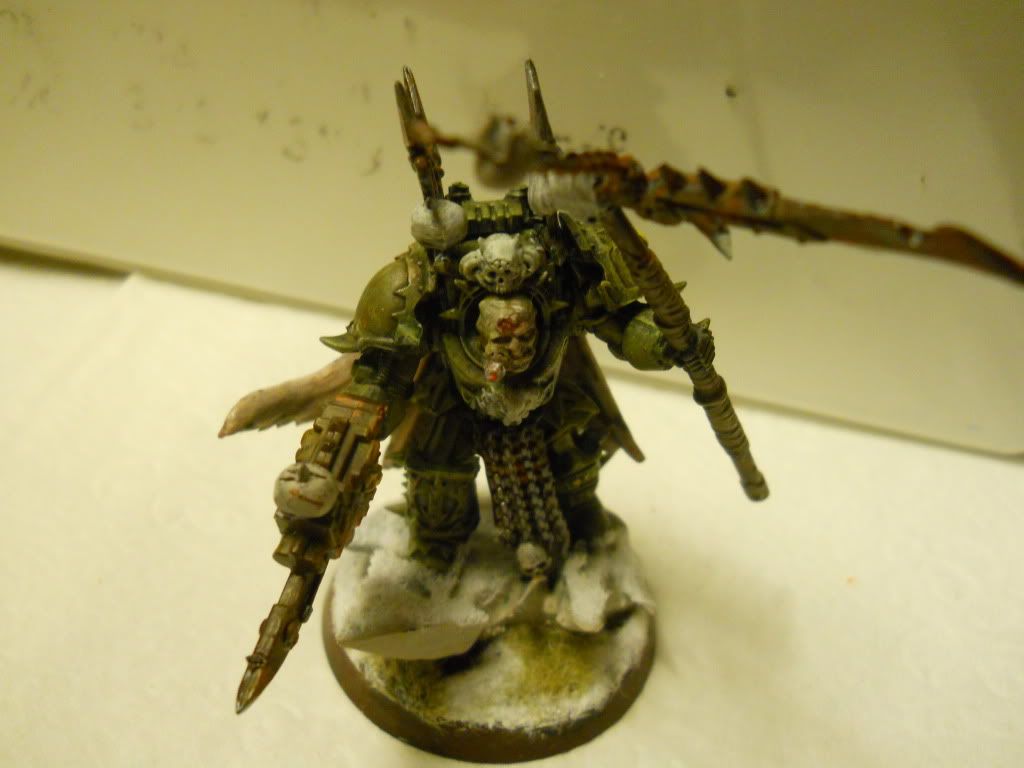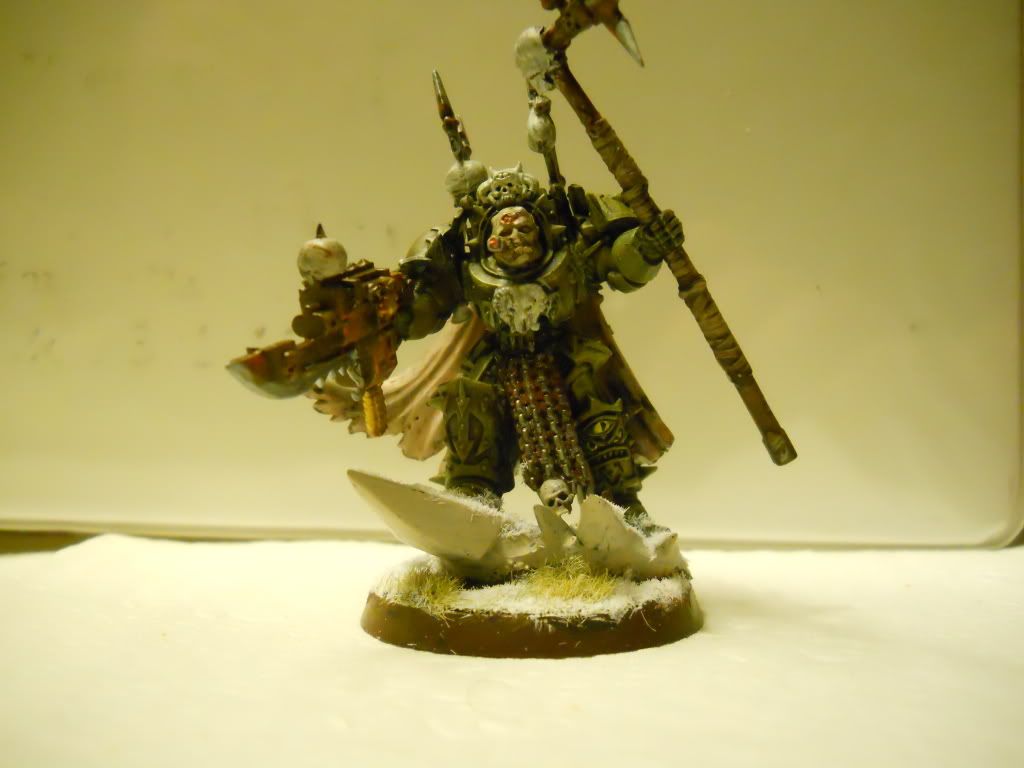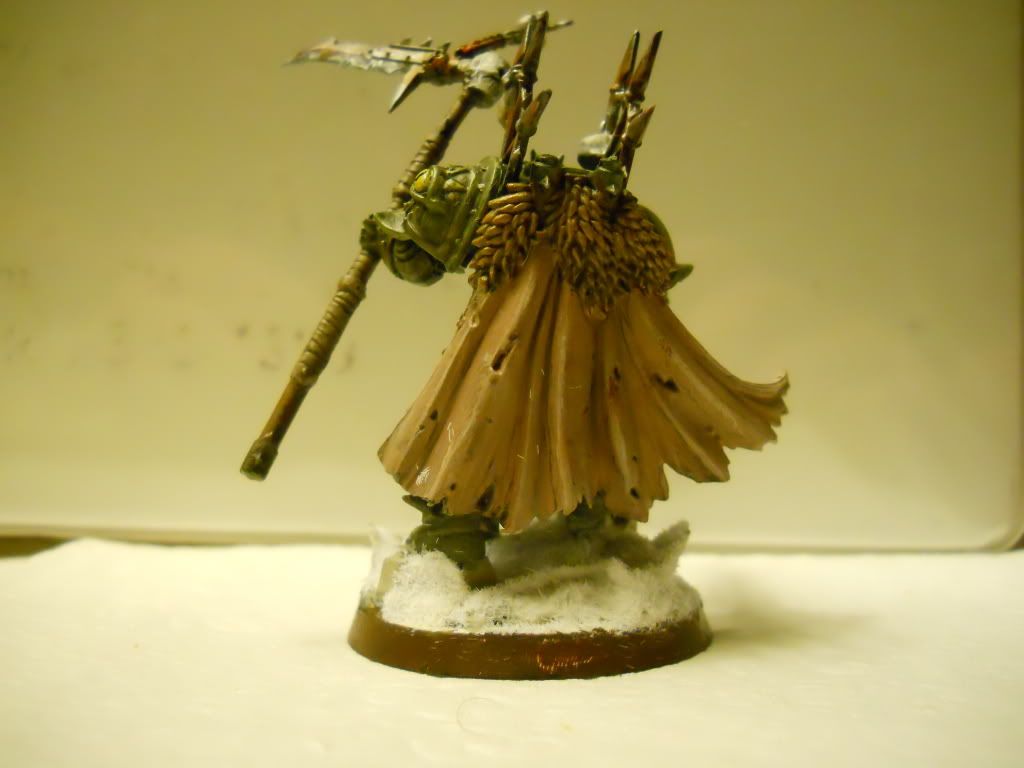 And His retinue of Lightning Claw Termies. (I'll eventually get more for a combimelta termicide squad) Still a little WIP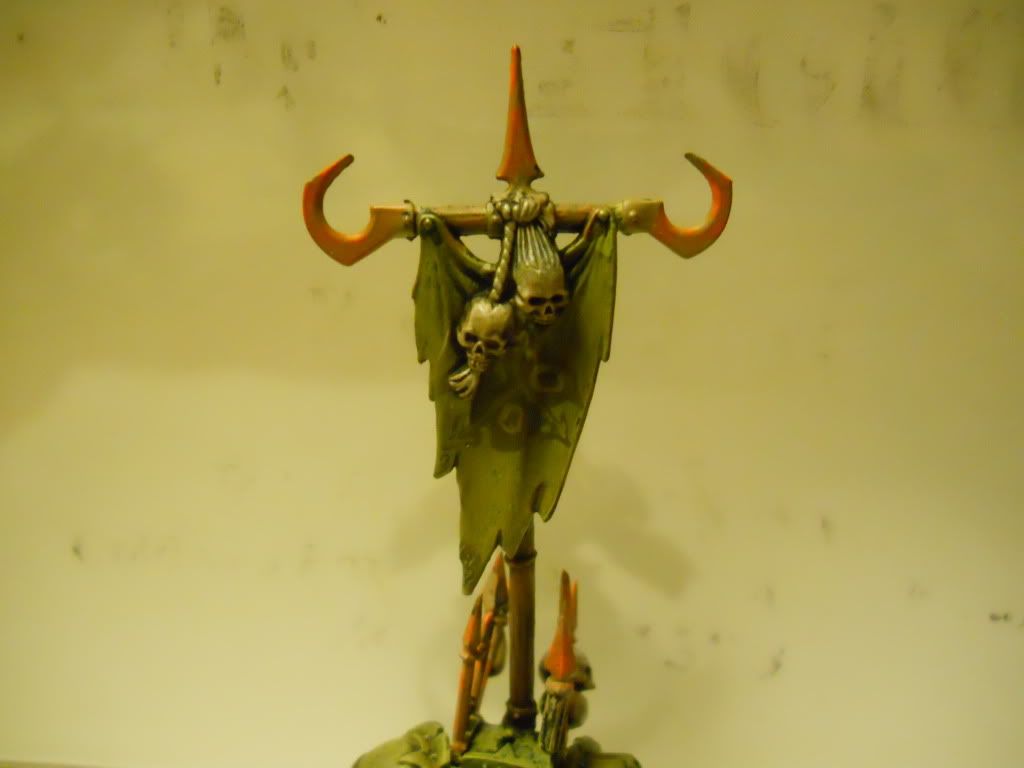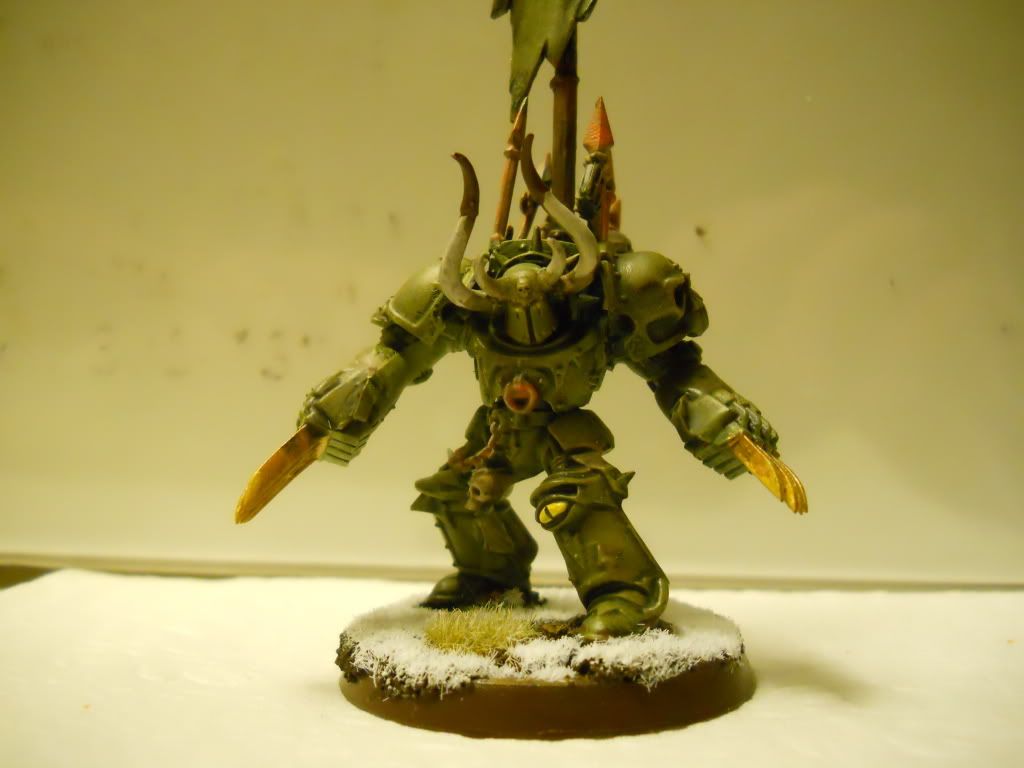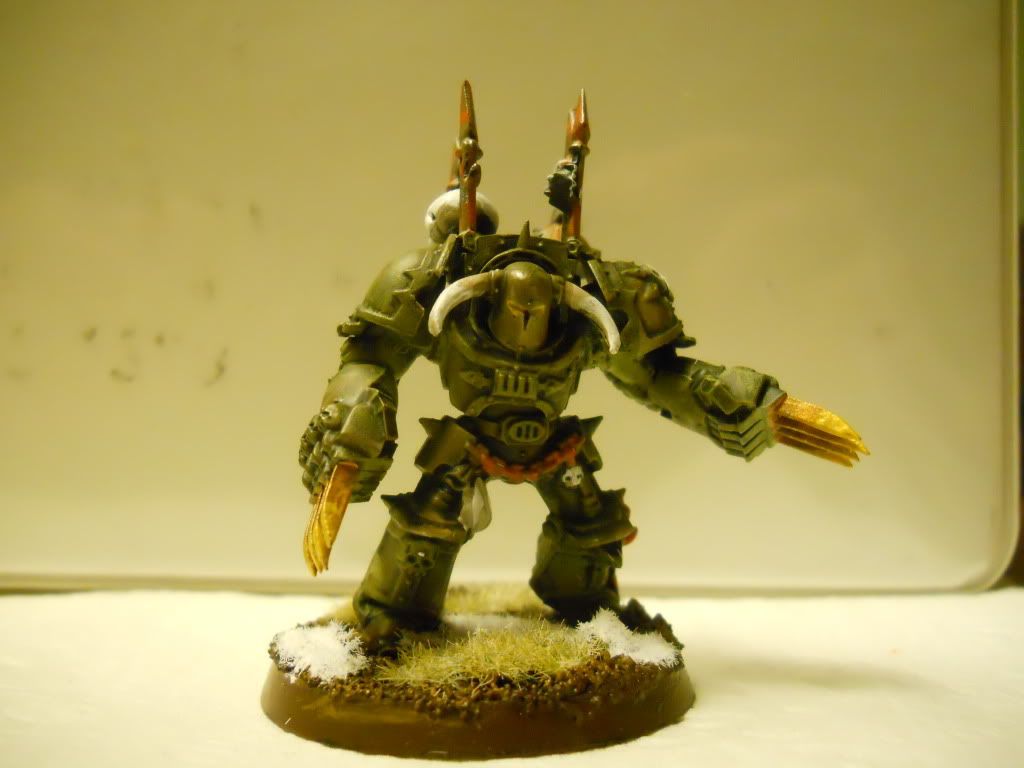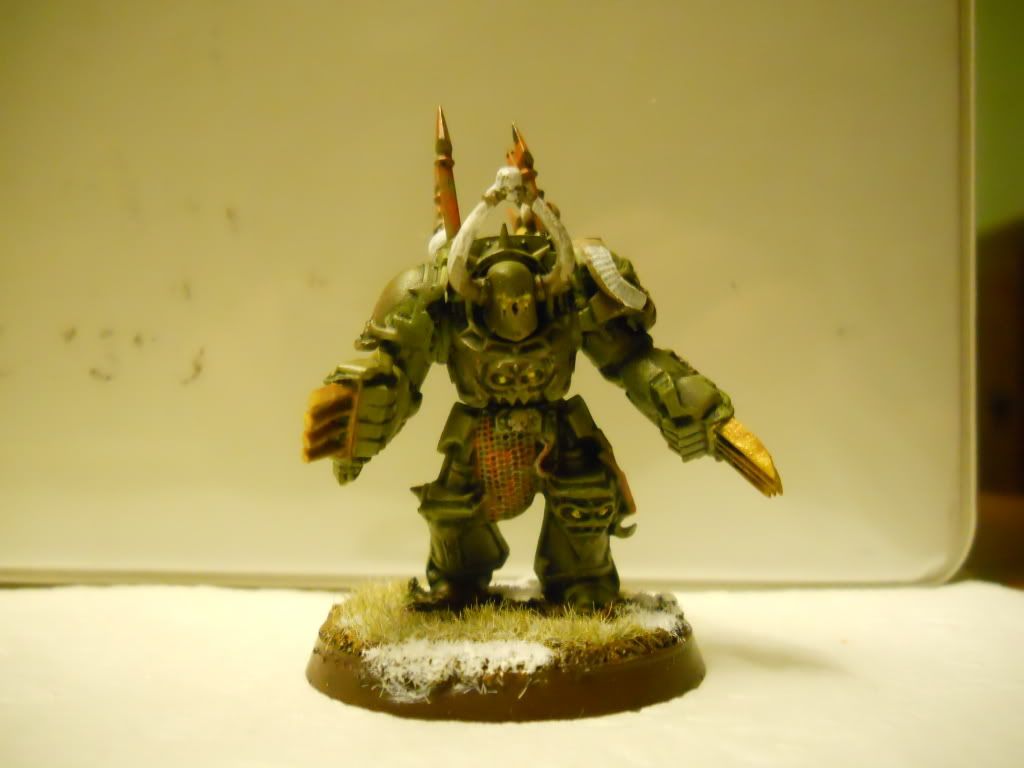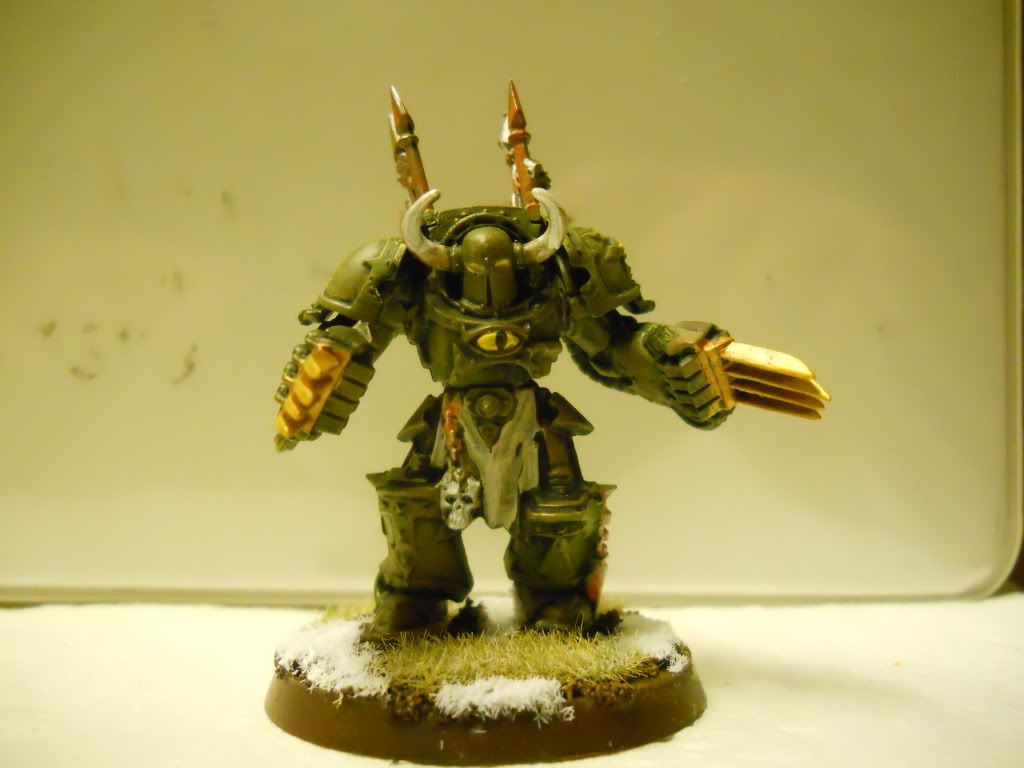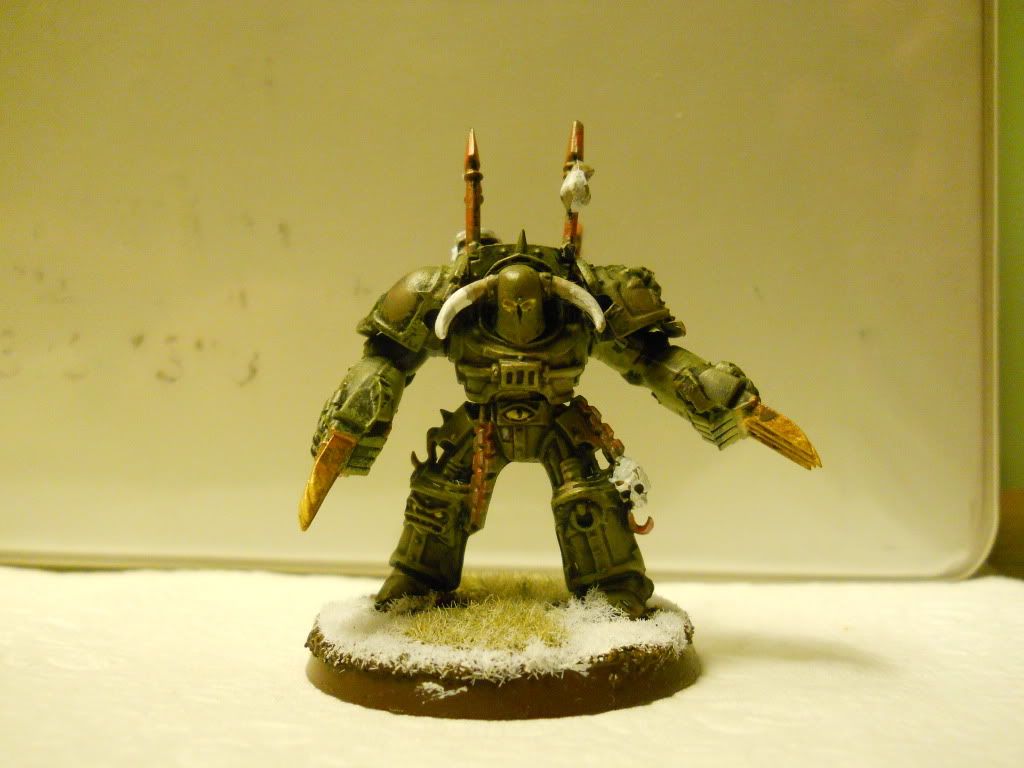 And my WIP Autocannon Havoc squad. The champ is missing his horn (it ran away) so I'm either gonna hunt it down, or replace it at some point.