Hi everyone, I'm going to make a daily paint mainly for the reason that I need to actually paint my 1250 (+/-) point Imperial Guard army list. I will try everyday to paint a little bit, be it the tracks of a tank, or the face of a guardsman. I warn you that I am a new painter, so I will probably be asking for techniques and a whole bunch of questions. Here is a picture of my bucket of guard and what not.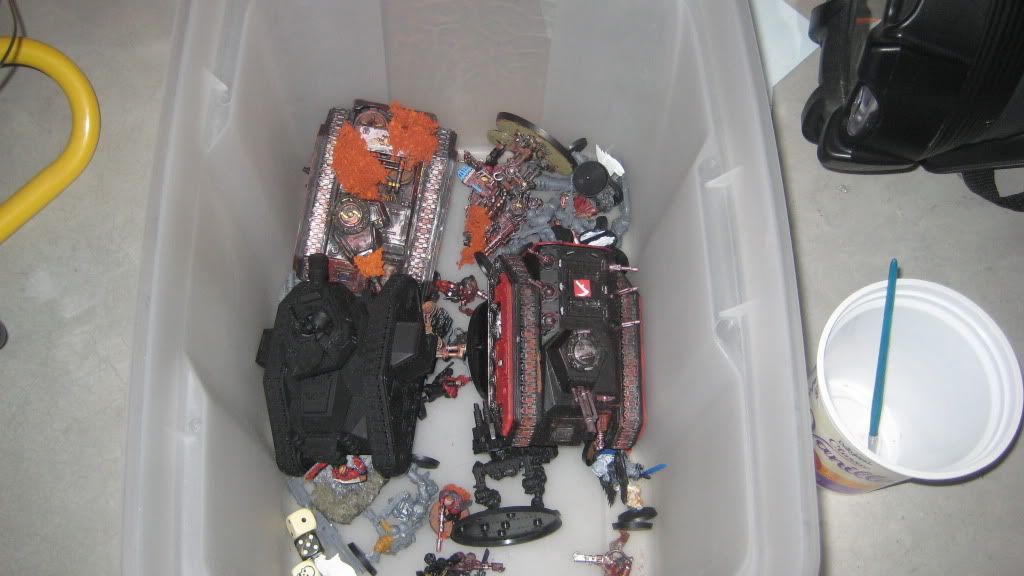 As you can see some of it is painted, but a lot are not, every week I will try to find another bucket and move everything I have painted and move it to the completed pile. This will probably be at my desk, here is a picture of it, I'll probably clean it out for my models to go.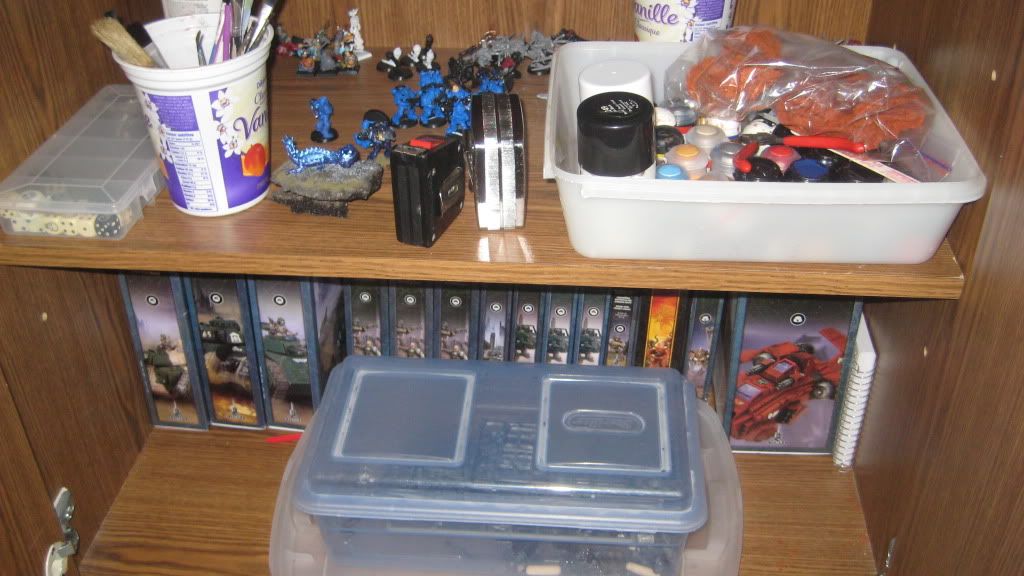 I'll start with what I did today, so far today (and yesterday) I have halfway completed a side of my Leman Russ.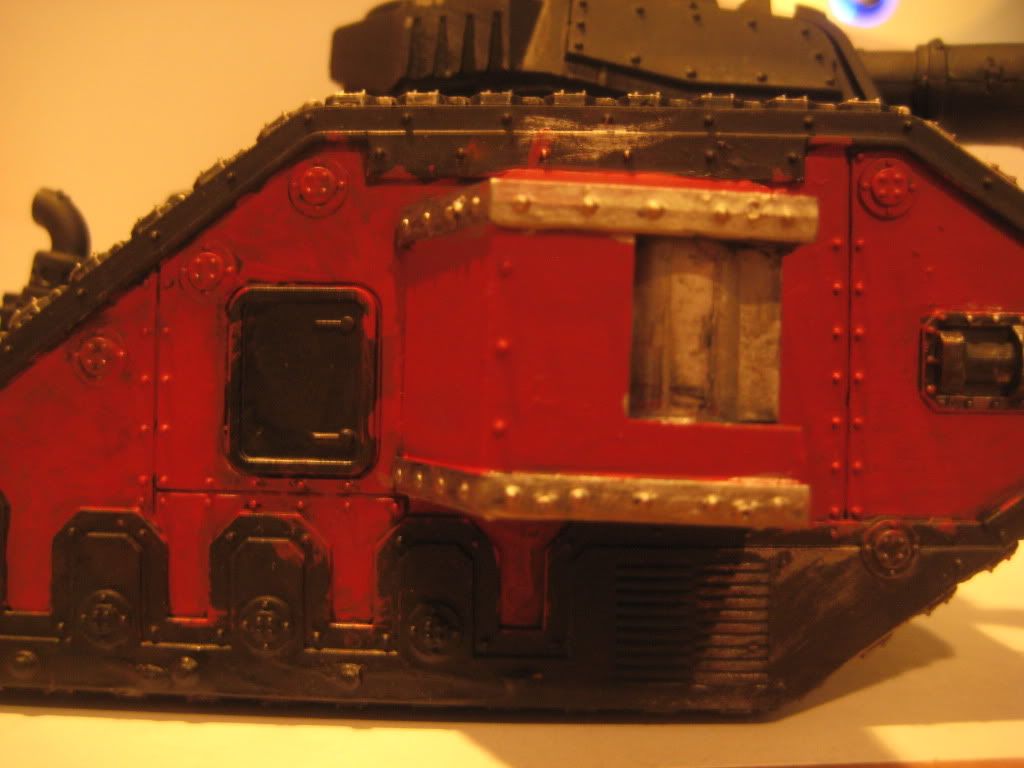 It still needs a wash and some touching up, but I was wondering what colour should go on the tracks, red highlighted up, orange or some other colour. Glad to be here.