Well as I looked around at all my unpainted/half painted mini's I thought to myself...
"Self, you need to get into gear!"
So my goal is to have every miniature in my arsenal painted by the end of the year. So to give myself a kick, I decided I should join in and do the daily painting log that Mike started.
So here is my day 1 picture.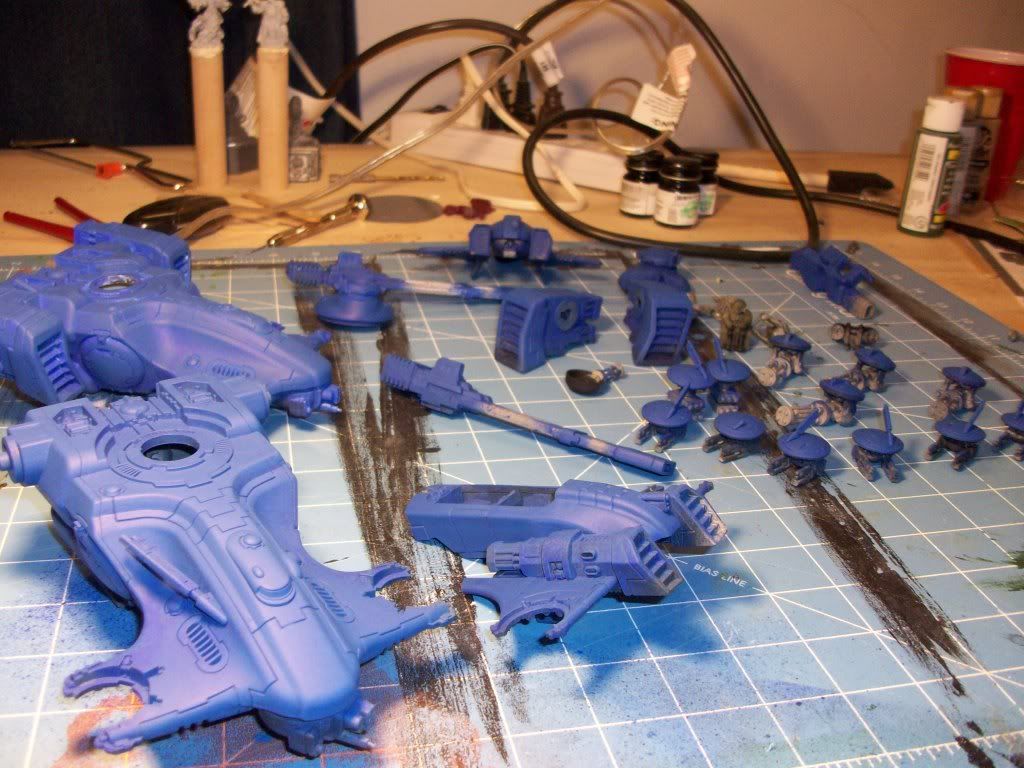 Did a layer up on my Tau vehicles.