Blue wrote:The base seem perfect dude. Has a little bit of everything and tells a small story.
Well done!
Thanks man, I hope that with the addition of the bits I got in the mail today that story unfolds a little more. I am really enjoying working on the base, and I am not sure why I have never attempted to do more of this kind of thing on my own.
Sarkastik wrote:Looks good! Can't wait to see it painted!
Thanks mate! To be honest, neither can I. I am putting so much work into this one it, like the thunderhead, will be difficult to send back to the Gordon. It would look so spanky cool in my display case.
I got some of my stuff that I ordered off the interenet. I have added the Khador casualty and coward:biggrin: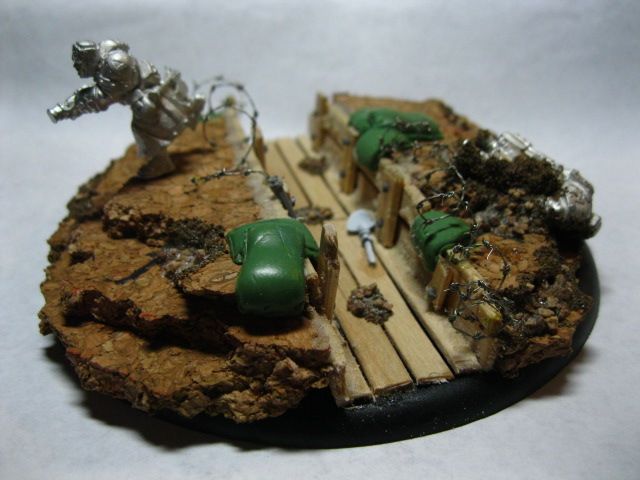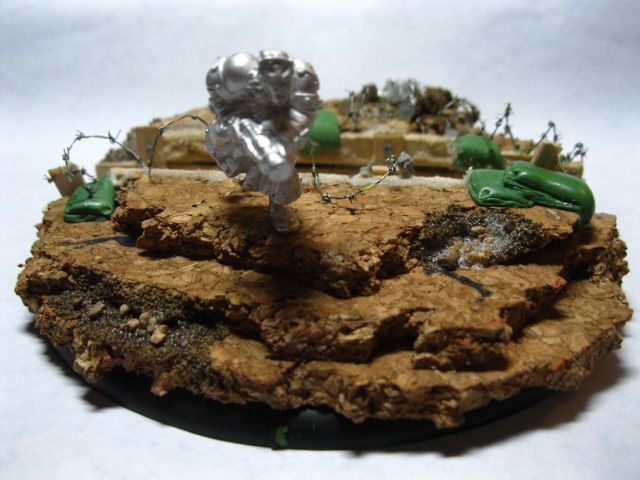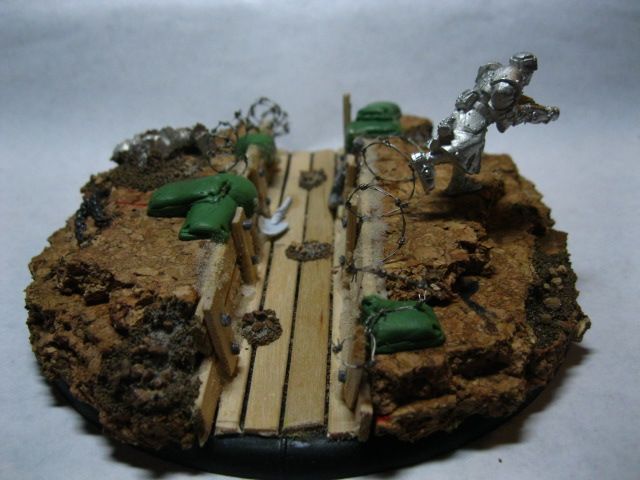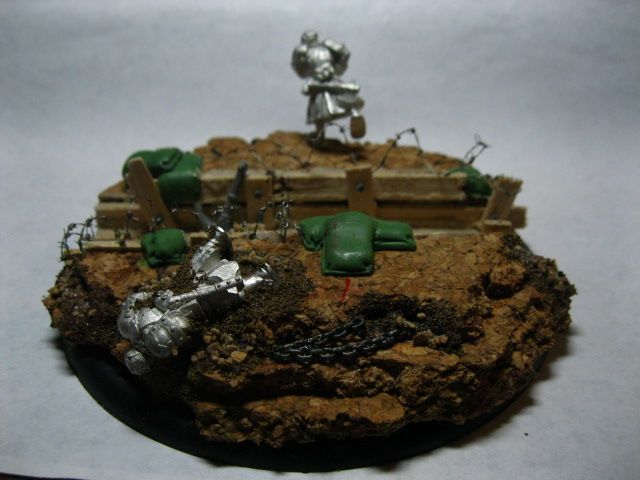 I also added some varying ballast and sand to add some texture to the base. I think that it is complete barring the Winter Guard Officer that is going to go in the trench itself.
It is my plan to break out the airbrush and get to work on the leg section of the strider tomorrow night. I think I want to get that painted before I paint the base as I may need to make minor adjustments to the base in relation to the final position of the legs. So, more when I have it.