Oceangrave0 wrote:Yep, that is definitely a dwarf, good looking model buddy!
Blue wrote:Looking good bud!
Thank you both for the kind words!
Tonight I almost finished the model up, but the backpack escaped me. After tracking it back down, I resolved to take just a wee bit of time over my self imposed deadline and finish it up tomorrow night. As I have finished the main body of the Dwarf, I should hope it wouldn't take me too long to finish the back pack. On to pictures: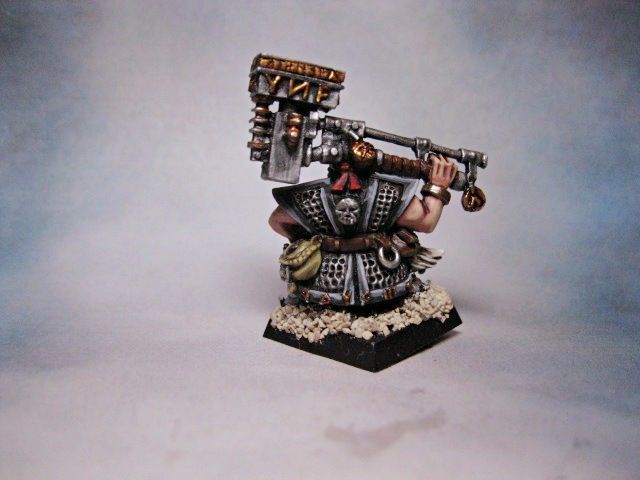 I think that I have discovered the perfect settings for my little point and shoot camera that takes decent pictures of my models. I have found that everything was coming out with way too much contrast, but I think that I have softened things up, giving a more accurate representation of what the model really looks like in hand. Once I take the time to build a light box, I should be golden.
As always, comments and critiques are most welcome.