While I know that most people plan things for buildings, I tend to just "go with the flow" with what I have... sorta like Legos but with building installations... which is Ironic considering the following:
Instillation No. 001:
While slightly haphazard, I'm trying to make it seem like they are refurbished ruins that the Imperium is trying to rebuild (or Tau, as these were designed for a little campaign I have in the works to help those new to the game in our still forming club.)
Instillation No. 002: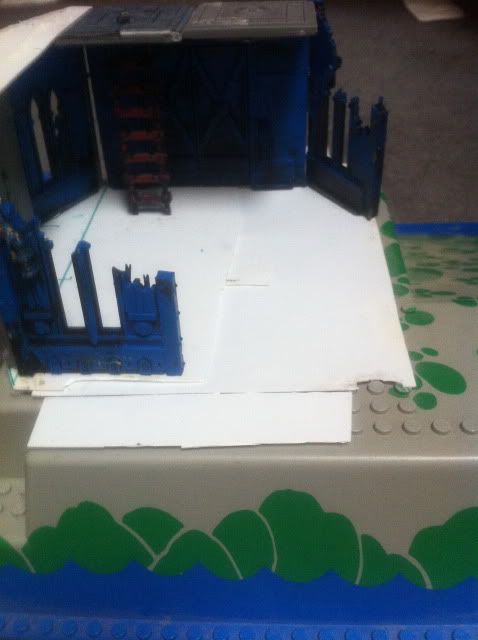 I was thinking this was more a public gathering location/tower when making this. Both are made with plasticard, a mix of GW building sets, and a lego Island that was from two different, yet somewhat old sets.