You guys know what to do!
Don't forget each name below is clickable for a direct link to their WIP threads for more pics and some inspiration.
Please feel free to leave some constructive criticism and feedback for these terrain builders. I'm sure they will appreciate it.
Great job to everyone this month, everyone's ideas for this theme were very creative and maybe a tad... crazy. Hope to see you all next month!
Sethside's Archives Of The Damned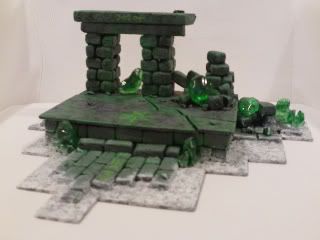 Cam's Haunted Tree like fulcrum
Xand's Magical Island Altar