Hi everyone.
I'm back again and this time I'm gonna finisch AND paint my work. I haven't been able to upload pics during my wip, so here they come some of them at once.
My idé was to make a movement tray for my ''the white council'' formation in wotr, when I saw this theme was magic, I decided to do it magical. To schow the front. rear and flank of this, I decided that there will stand three of the wizard that with their combined power bringed big and sharp crystals to protect them. the other two will focus on casting spells, but still needs a rear-defence. So some lightnings was summoned and surronded them. Enough talk, here is the pics:
The material that is beeing used for the tray: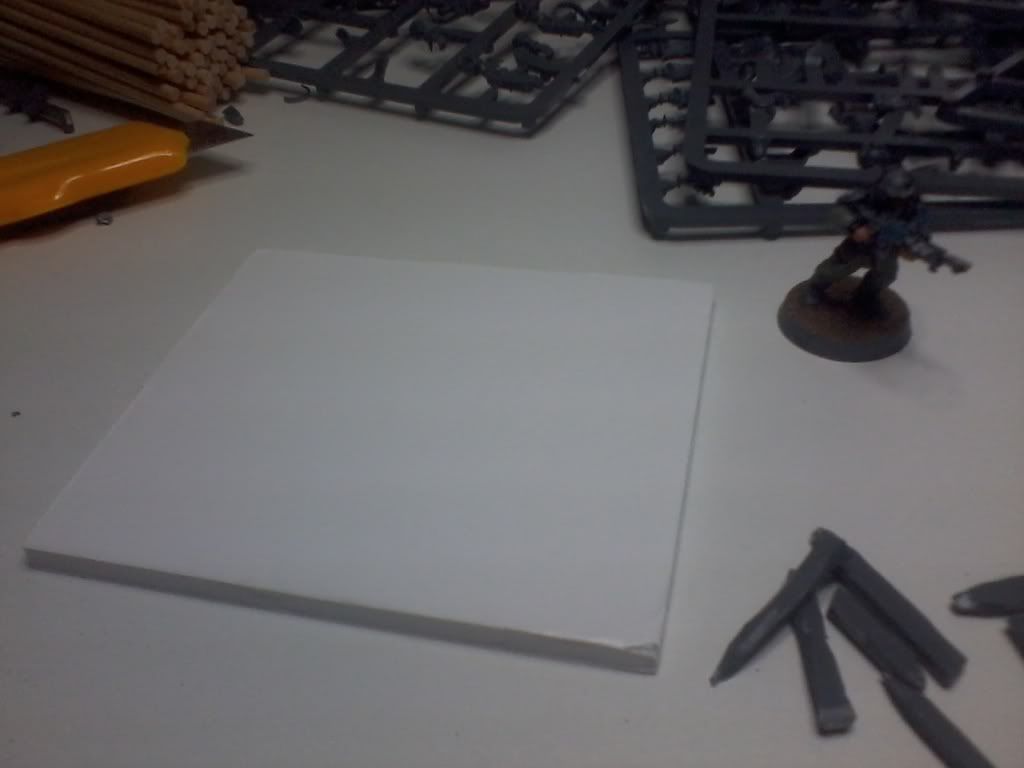 The crystals and the hill hv been glued on:
The hill have been a little more cuted to fit with both layers, the rock suddenly broke at someplaces(It wasn't me that cuted with a knife
). I little sand have been glued on to the hill too. Some lightnings have appered at the back of the hill and I have almost painted everything: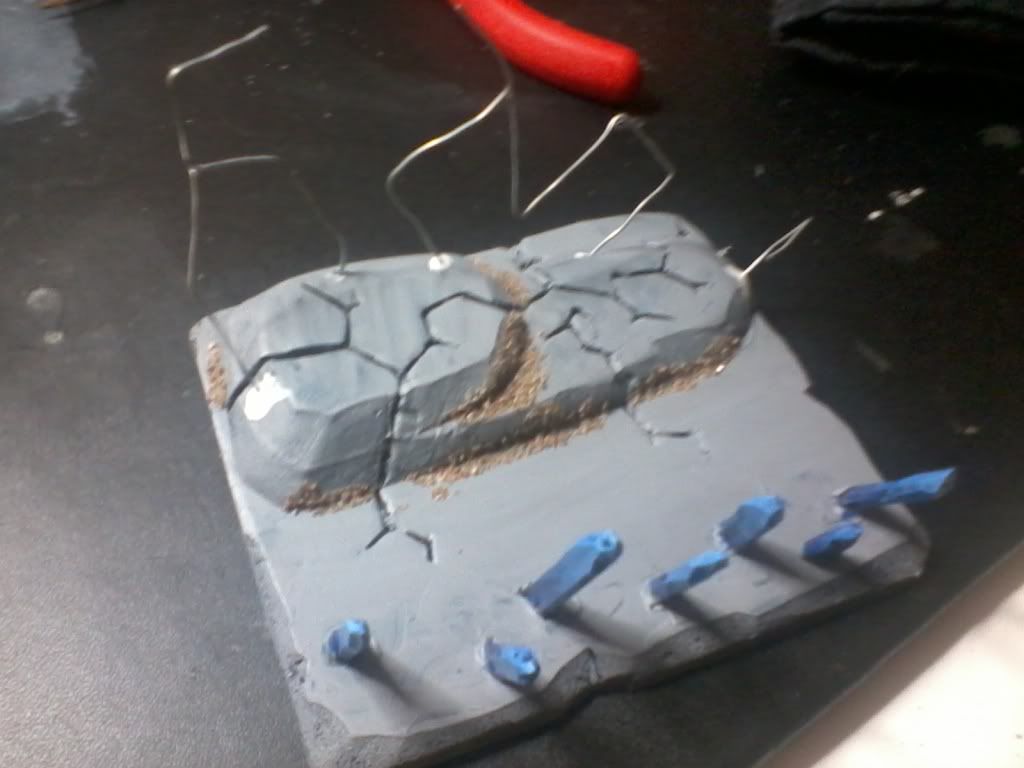 Not much differents then the previous pic, the lightnings have been painted and the snowmix stand beside the tray, ready to be put on the surface of the rock:
Thats all fot now.
Mvh respect92