So I found this app on the internet called pimpmygun that I usually use for seeing how my paintball/airsoft gun will look aesthetically after adding parts etc. So I thought Why not try to create some futuristic looking guns! I know that they don't look too futuristic as they're made out of existing rifles parts, but you still get a general idea of what they look like.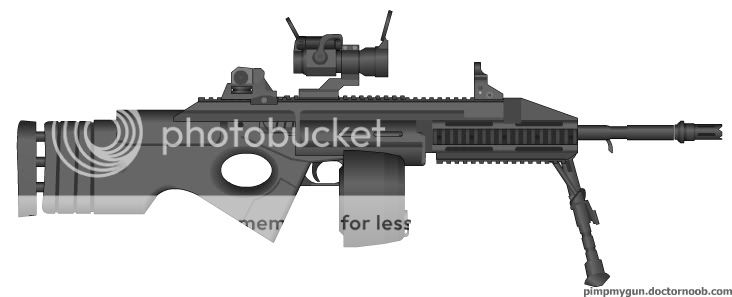 Then I created this one and thought that it looked fairly futuristic!
Now I tried to draw what I thought perhaps a futristic gun may look like, now try to be constructive, I'm not very artistic!
Hey guys thanks for taking a look, just trying to perhaps contribute some ideas. If any artists out there could maybe take a look at my design and improve on it would be greatly appreciated. Thanks.