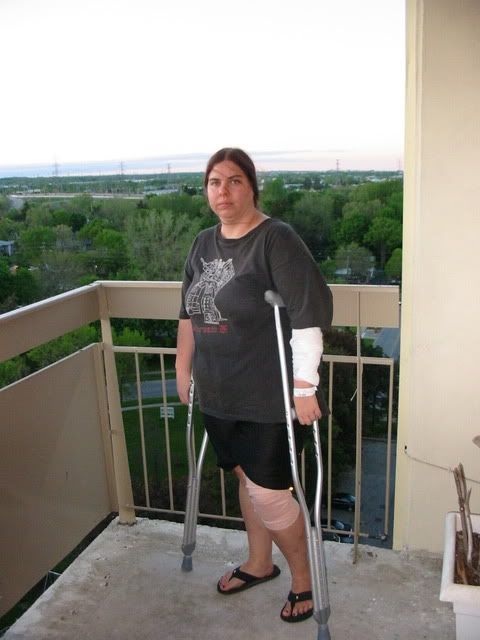 I look chubby enough for you.
I am not sure how this will work for me, I have been attempting to eat smaller meals, but now with my lovely injured leg, this may become a bit of a challenge. I will attempt to lose at least 10 pounds. I feel if I could be riding this would be easier, but with the sudden car incident this will be a bit harder.
Nevertheless I will eat smaller portions, try to get as much activity as I can. I will not cut out coffee. I am sorry but that's not gonna happen.
I will get a weigh in later when I can actually stand without the aid of a crutch. but in the mean time I will be working at about 1300 - 1400 cals per day. If I need to be cycling around a lot, I will up this by a couple hundred. As it is, I will be seeing my family doctor about my injury, so I will see what he can suggest.