hello gents, had to start a new projects thread and here it is.
I stopped doing commissions last year because I had gotten to the point where every time I sat down to model it was for someone else and I was starting to miss the freedom og having several of my own projects on the go. Right now my main project is using the winter to get my wolves done (I hate the space wolves by the way) but I also have several smaller projects that I want to see done too. So if your still reading this here we go.
lets start with my SW terminators, there's 50 of them and they're always angry because none of them are finished, thus I have to keep them locked up at night for fear they might try to kill me in my sleep.
I should also mention off the bat that I have alot of bitz.
also this summer I bought some's entire collection of WH which included about 14 armies, which I'm slowwwwwwwllllyyy making my way through. Even bough the display case.
next is a unit of thunder wolves that I'm making the center of a fast attack force. the only thing stopping me from finishing the unit is that I'm missing one front paw for one of the wolves and my OCD won't allow me to finish them without it.
this is what I started with, the of the wolves once belonged to someone who loved their glue very much. (modeling note: Always use the least amount of glue you can)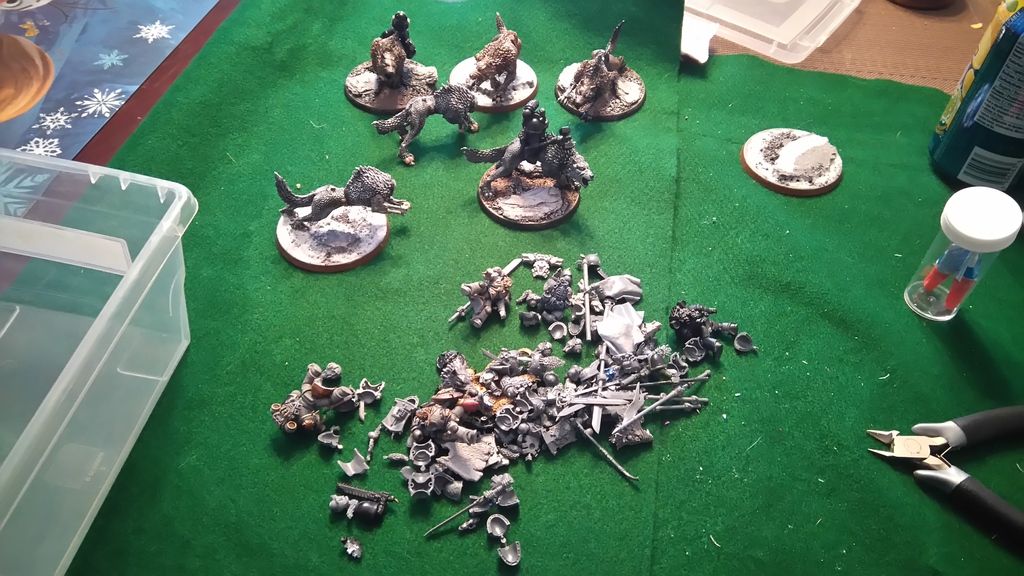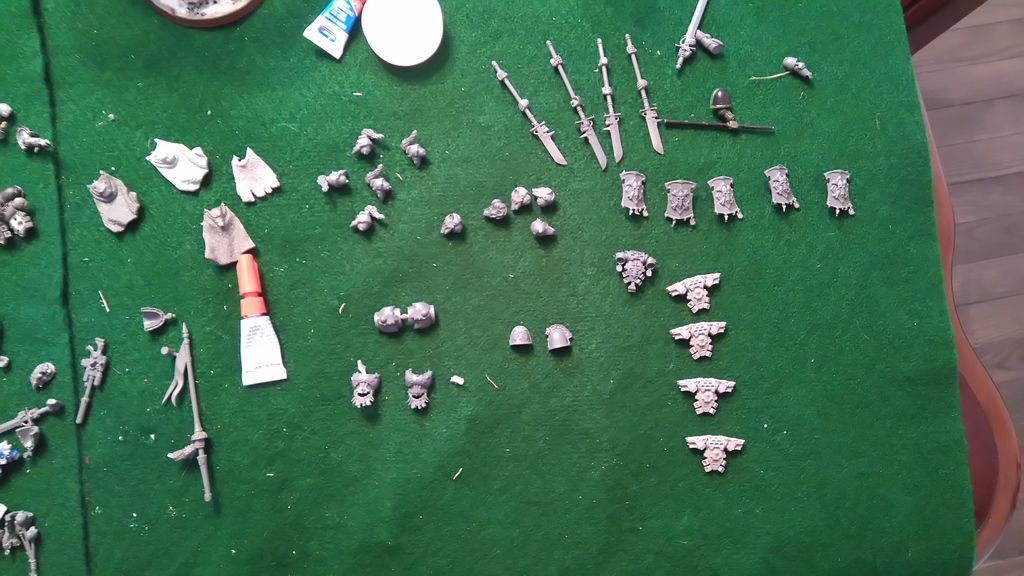 these heads are rare as any SW player will tell you, you need to buy a few box sets before you have enough to do them as a unit, so here were my two choices, I decided in the end to go with the wolf heads and use the other ones for my land speeders.
more to come.