Hey all, thanks for checking out this topic! Over the coming months (probably quite a few months actually, I am a slow painter) I will be building a mighty host of the reptilian kind and I want your help! (Metaphorically speaking)
I am stuck in 7th edition, I do not have the new rulebook and I probably won't for some time, so I have scrapped my old list and I am going to start again, from the ground up. I will be using the new paints and I aim to post my progress atleast once a week, showcasing models, units and maybe even battle-reports!
Now I have only had a few very minor Warhammer games, so I will need help creating a list so any advice on what to get would be greatly appreciated. I will be creating my army in increments, this should allow me to see my progress better and play more games! 1k is the first milestone, anyone who has advice feel free to comment!
The units I have now are:
16 Saurus Warriors
10 Temple Guard
1 Kroxigor
Chakax
The next thing to get as I am sure everyone will agree is the Battleforce.
Now enjoy some eye candy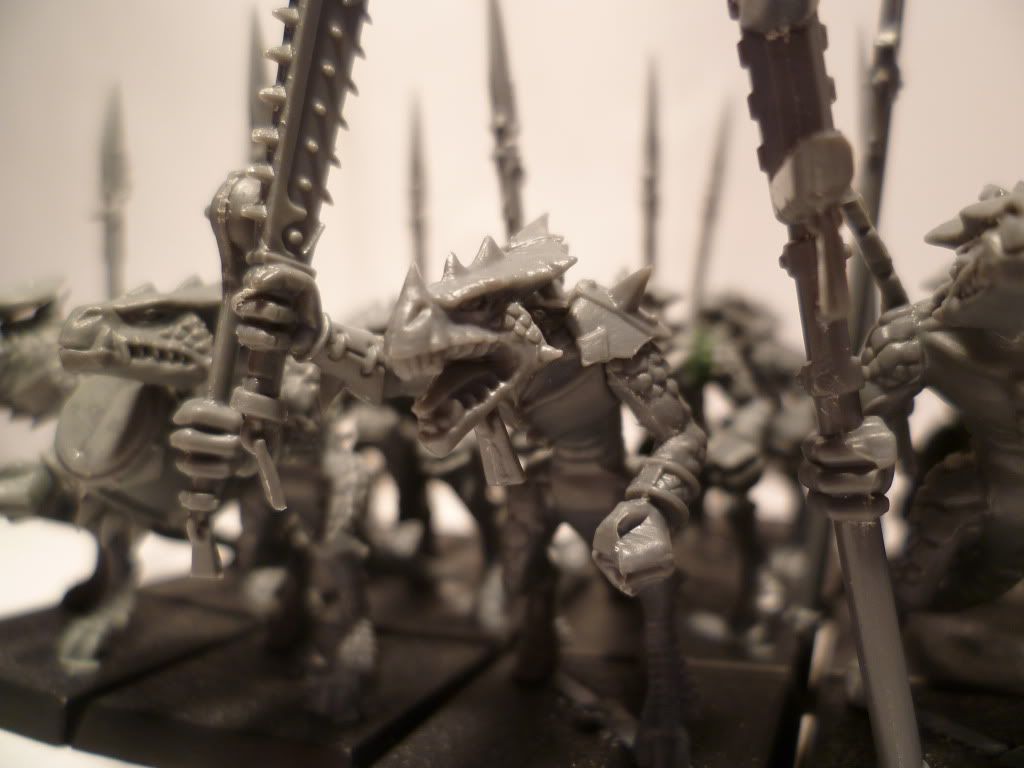 Sorry about the picture quality, even though I use a light box my camera isn't all that good.
Stay tuned!